Category Archives: Depression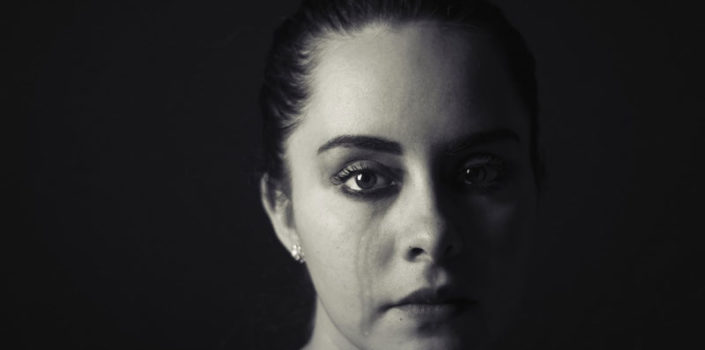 Our world has undoubtedly become a global village and eventually humans have mutated into mechanical robots, devoid of sagacious emotions. At times, such supersonic life gets punctuated by break-neck depression. In return, it contributes to the fleeting feelings of hopelessness & worthlessness. These desperate sentiments take you on a downward spiralling journey and install suicidal tendencies. Thus, it is remarkably significant to recognize their etymology and strategize the pragmatic remedies. Gear up to get rid of all the gloom and despair because here's our pick of top 5 ways to conquer the feeling of hopelessness and worthlessness.
1. Set Goals and Achieve Them
Establish herculean goals and commence your efforts in order to over-achieve them. It is a startling way to relocate your focus from the deadly hunch of worthlessness to a purposeful positivity. The unquenchable desire to pursue your coveted goals will keep you on a rhythm and will immensely help you to improve your cognitive abilities. Triumphing over your installed ambitions will soak you in efficacious emotions and will serve a new meaning to your otherwise complicated life. Don't forget to bask in the sense of wonder and constellation of happiness after knocking down the negative atoms.
2. Trim Off the Negative People
Snap off the company of vindictive people who treats you like a piece of jagged crap. Distance yourself from the clan whose chief purpose of existence is to bring you down. Such bunch of population can tear down your already low self-esteem and will make you loathe about your own image. It is best to call it quits with the pessimistic tribes for your own peace of mind. Instead, rekindle your bond with people who will galvanize you to perceive life through rose tinted glasses. Healthy life, career performances, contemplation and self love becomes more accessible once you cut off toxic people out of your sight.
3. Groom Yourself Inside Out
It is possible that your appearance and self esteem is on a toss and is directly proportional to the level of your feelings of hopelessness. Hence, roll up your sleeves and pull up your socks to undergo a life changing grooming session. Consult a nutritionist and indulge in a tremendously healthy diet. Enroll yourself for a personality development class and illuminate your self confidence like never before! Those few weekly sessions can enhance your superior facets and metamorphose your feelings of worthlessness into an oozing credence.
4. Splurge on A Vacation
Investing in a good vacation works like an awe-inspiring wizardry. You can either choose an unexplored landscape of lush green mountainous terrain or, mystic inducing pristine sand beaches. Wildlife aficionados can also choose to go for safari trails to liberate their adventurer soul. A tranquilizing vacation will calm your frayed nerves and will soothe your distressed soul like a magical potion. In addition, conversing with the local faces in some of the remotest nooks of the country will make you realize about the vastness of the world. Divergent adversities will also teach you to break off from your comfort zone and you will be able to unearth yourself in an all together conflicting way.
5. Rediscover Your Long-Lost Childhood Hobbies
Unveil your archaic hobbies and detect the much-awaited solace. Get immersed in musical lyrics, metrical dance moves and smudged paintings. Dust off the aerosols from your harmonium & sing your worries away. Tie the musical anklets to your feet and whirl to prance like a peacock. Pick up your paint brushes to fill up the blank canvases with array of vivid colours. Relive the joys of your childhood and shed the tears of joy through these pre-possessing mediums. We bet, they will turn out to be substantial avenues to unwind during your leisure hours and shall also improve the quality of your life. Therefore, dig in your past glories and let your hobbies roar with rage.