Category Archives: Healthy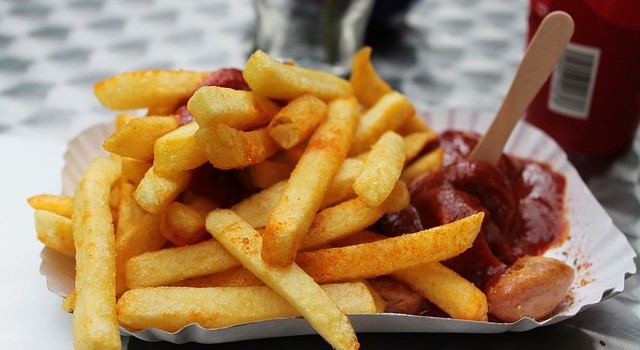 A person who has emotional problems and displays irregular eating habits is said to suffer from an eating disorder. Such a person either experiences a loss of appetite or indulges in overeating. It's a well-known fact that feelings of sadness can strike anyone at any age, regardless of his or her socio-economic status. Fortunately, you can avoid falling prey to abnormal eating habits, using your willpower and by following the below-listed tips: (more…)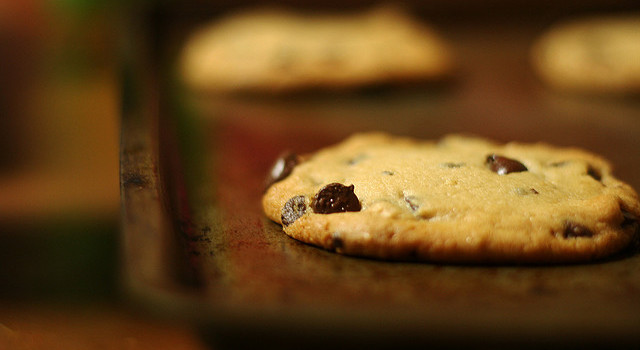 It is a universal truth that when we are hungry, busy, and on the run, we prefer to feast on fast foods than eat a nutritionally-balanced meal. These fast foods are not only tasty and inexpensive but are easily available in the restaurants and canteens. However, we cannot deny the fact that they are generally loaded with high calories, unhealthy fats, and excess sodium. Recent scientific studies have shown that almost all fast foods lack dietary fibers and few of them were found to have almost no nutritional value.
As a matter of fact, regular consumption of such 'junk foods' will only make us overweight, lethargic, and low on self-esteem. We also become prone to heart ailments, high blood pressure, diabetes and other critical diseases.
So it becomes imperative that we eat foods that act as a far healthier and equally appetizing substitute for these harmful fast foods. Here is the comprehensive list of food items that you can eat as an alternative to the popular but unhealthy fast foods:
1. Fruits And Smoothies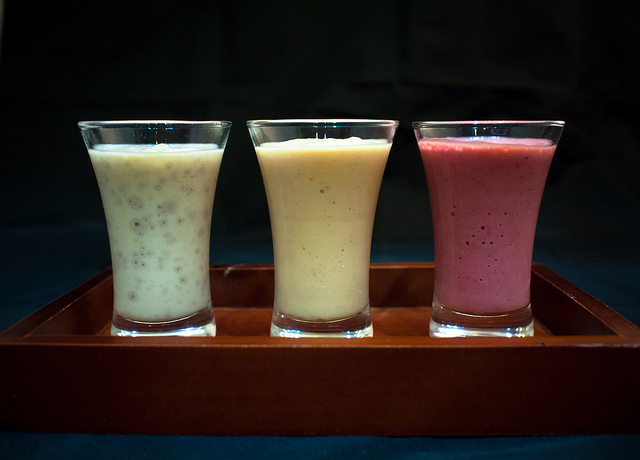 Photo by Andras Csore, CC BY-ND 2.0
A fruit is a simple, nourishing and tasty substitute for any fast food. It is full of nutrients, vitamins, antioxidants, and fiber. You can choose from many varieties of fruits, available in the market. You can nibble a single fruit, enjoy mixed fruit salad, or have a glass of smoothie.
Smoothies are actually delicious, nutritious, and fulfilling beverages as they include a healthy blend of good carbohydrates, essential amino acids, and low fats. You can add spices like cinnamon as seasoning agents to your smoothie. You can easily prepare various types of smoothies at home and stock them in the refrigerator to consume them later.
2. Dry Nuts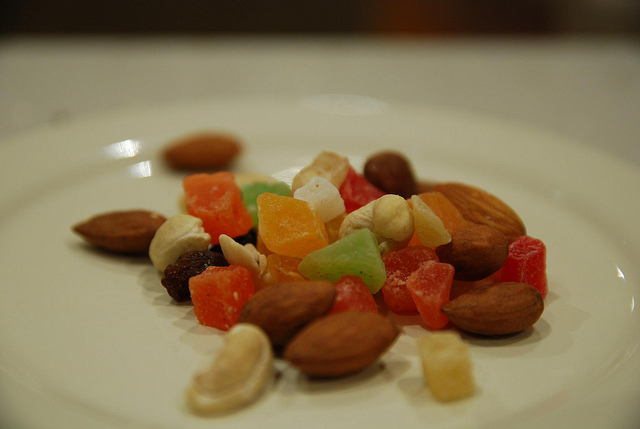 Photo by Alpha, CC BY-SA 2.0
Dry nuts are a rich source of potassium, proteins, good fats, fiber, and other nutrients. You can eat them raw, roasted or with other foods. Some popular dry nuts eaten worldwide are almonds, peanuts, apricots, and dates. You can easily counter your fast food cravings, anytime, by simply snacking on these crunchy delights!
3. Yoghurt
It is a sweet, yummy, dairy-based product that has a higher nutritional value than your favorite high-calorie ice-cream. Yogurt has comparatively lower fat content and it contains high quantity of calcium. Interestingly, there are many brands of probiotic yogurts, currently present in the marketplace. Recent scientific studies have proved that the probiotic bacteria that are present in the yogurt help in keeping your digestive system functional.
4. Whole Wheat Burger, Sandwich, Pizza, And Pasta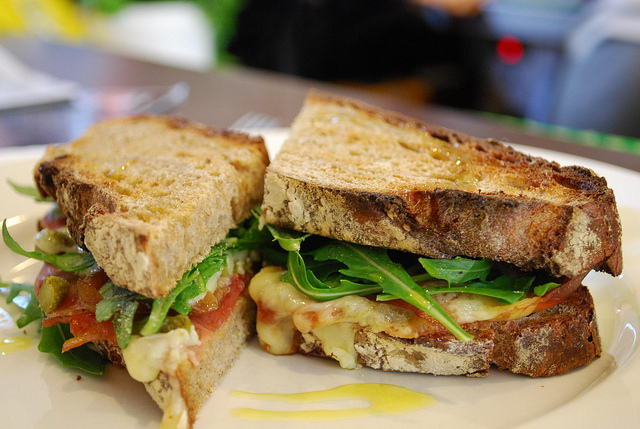 Photo by Alpha, CC BY-SA 2.0
All products made from whole wheat flour are more nutritious and digestible than the milled and refined flour-based foods. You can buy or bake your own whole-wheat bread, pizza base, or pasta at home. You can add veggies, low-fat cheese or chicken fillings to these foods and enjoy them with your favorite sauce. Unlike the refined variety, they contain essential dietary fibers that help in getting them easily assimilated by our digestive system.
5. Multigrain Cookies, Biscuits, And Crackers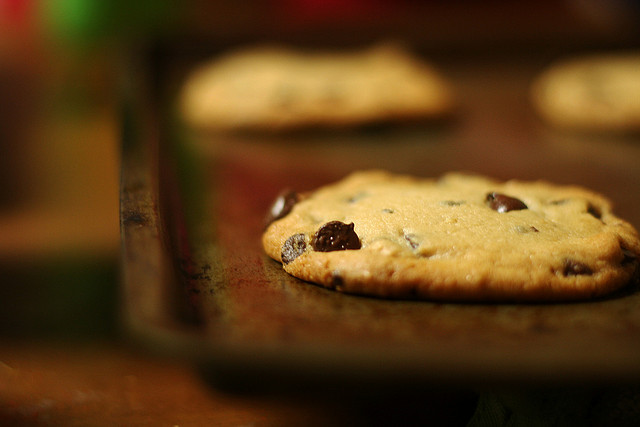 Photo by Ginny, CC BY-SA 2.0
These are made from multigrain flour and are healthy and mouth-watering like their whole wheat-based counterparts. There are also easily digestible and contain healthy dose of proteins. You can eat them with low-fat milk, hot chocolate, coffee, or tea.
You can also try out calcium and iron-fortified cereals and oatmeal, if you want to stay full and satisfied. However, you should avoid high-sugar, low-protein cereals as these often contain very less fiber. On the other hand, you can consume oat-based dishes because they help in keeping your heart active and disease-free. Some of the other good alternatives to fast foods are oil-free baked vegetable chips and chewy protein bars.
We assure you that these delicious fast food alternatives will satiate your appetite completely and without ruining your health. However, succumbing to your fast food cravings, once in a while, is acceptable only if you are eating them in moderation, following a healthy diet, and exercising regularly.
So, eat sensibly, stay healthy, and be happy!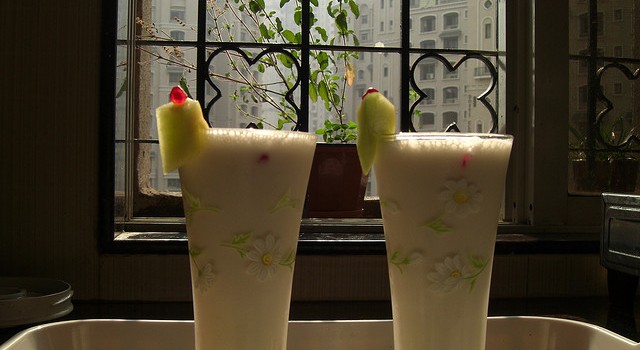 During summers, it is difficult to venture outside in the scorching sun and the continuous sweating troubles us nonetheless. We also tend to feel more thirsty and lethargic during this season. When it comes to quenching our thirsts, majority of us opt for aerated colas and artificial flavored drinks. All these bottled and packaged drinks may be hygienic but they contain chemicals that can adversely affect our overall health in the long run.
Luckily, there are some fruits and vegetables that grow in summer that also contain the necessary nutrients and adequate carbohydrates to supplement our parched bodies!
Using these edible gifts of the Mother Earth we can prepare our own healthy, tasty, and 100% natural summer drinks.
We have listed below our own list of top 5 body-relaxing summer drinks along with their recipes for you: (more…)