Category Archives: Inspiration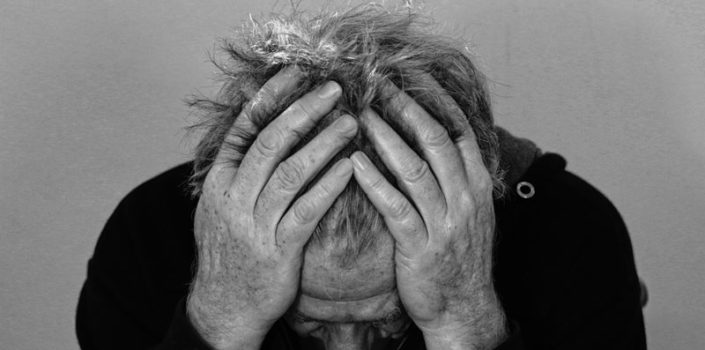 Our life is full of curves and it never furnishes a straight rose-tinted avenue. Ups and downs are part and parcel of our existence. In such grim situations, the minuscule ripple of hope can alter the onerous prospective to an extended level. Hope against hope is the key mantra!
At times, people are unable to endure all the topsy turvy that life throws at them and mislay all the glimmering hopes. In a nutshell, one's jocular existence metamorphoses into a life full of disappointments.
Here is a handpicked list of 7 reasons why lost hope is a lost battle!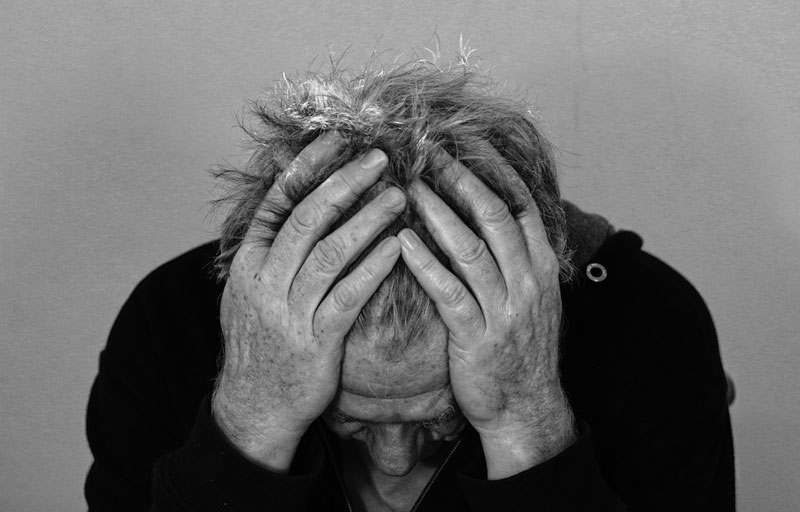 1. Unfulfilled Dreams
Hopelessness is a lethal disease and can make your world upside down. It can adversely transform an optimist to a pessimist. When people lose hope, they also overlook their propensity to dream for the future. They effortlessly give up on their desired aims and undergo severe anxiety. Your glorious stupors desert you and go into hibernation. Eventually, one also loses their motivation to work hard for their far-flung goals. Anyone going through such a locus should chin up to not let their invisible crown fall off on the muck.
2. Depression and Worthlessness
Hopelessness can also fabricate a way for depression and worthlessness. Repeated failures, stagnant life, monotonous routine are the chief reasons in this case. The want or, zeal to outshine the peers and colleagues can lead to these states. Arduous & unfathomable hopelessness can also lead to treacherous mood swings. Emotional instability, swift panic attacks and paroxysm of provoking anger are some of the terror worthy red flags. As a result, your impulsive mood disorders and mischievous tantrums can tarnish your peerless relationships with your near and dear ones. Remember, not everybody will readily keep up with the extemporaneous exasperations. Depression will also make you lose weight and the feeling of hopelessness will just get reinforced. Always remember that the universe is a cosmic place and there are so many other colossal landscapes to concentrate on, other than the materialistic aspects.
3. Suicidal Tendencies
Hopelessness substitutes buoyant emotions like ecstasy and bliss with the vindictive emotions of apprehension, embarrassment, and discouragement. It almost becomes impossible for a person to be psychologically stable when clenched with these poisonous emotions. As a result, it leads to self abuse and suicidal tendencies. In such a situation, the person concerned should immediately seek the help of a clinical psychologist or, a psychiatrist. Thus, uncoil your thoughts and unlatch your mind to rejuvenate yourself.
4. Inferiority Complex
An inferiority complex occurs when the feelings of inferiority are augmented in the individual through dispiritedness or, failure. Hopelessness makes you lose your self esteem and self confidence. This culminates into a tumbling body language, stammering speech and lousy insecurities. In addition, receptiveness to other people's stances and will also stir the venomous feelings.
5. Inability to Concentrate on The Larger Picture of Life
Hopelessness is similar to a darkness which visually impairs you from viewing the shimmering stars. It completely dismantles you during the catastrophic failures and shattering conditions. The undisturbed attention on negativity harvests more negativity. It sinks you in a gloomy shadow and makes way for a hushed departure. Anyone confined in such a situation should look into their peripheral surroundings and observe all the creatures enterprising for a gleeful life.
6. Serious Toll on Health
Hopelessness also has a quirky way to worsen one's health. It leads to fatigue and weariness. One loses the urge to intake food and loses the tenacity to get up from their bed. It leads to eating disorders and can make you acrimoniously lose weight. Quite abruptly plopping weight in a short span of time will make you look anorexic and malnourished. It also leads to acute indigestion problems and terminal Diabetics.
7. Alienation
Hopelessness makes a person cut off from his/ her social life. Social isolation is emanated from the feeling of worthlessness. This tendency is deep-rooted in mind and garnered by intemperate negative emotions. It is needless to mention that these negative emotions are monumentally thunderous in nature. They can devitalize lives by causing sheer imbalance in energy system and also shoots off a chain of emotional polarity at the same time.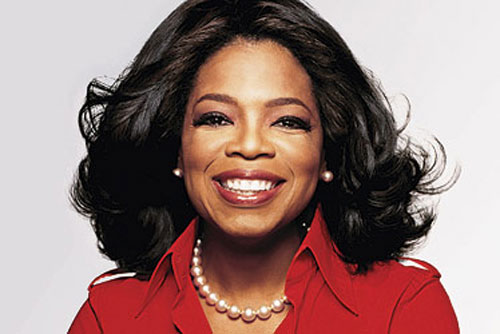 They say God above chooses the toughest personalities among us in the world to give the hardest lives to, only because he knows we have strength enough to bear with it. Therefore, it is no surprise that on closer inspection of famous personalities, we will see that they had some of the most trying conditions in life. But did that stop them? It certainly didn't. One of the most important things to remember when the going worsens in your own life is that hope is never to be abandoned, life can take a turn for the better at almost any time, and that the night is darkest just before the dawn. In the words of the great Romantic poet Percy Bysshe Shelley, "when winter comes, can spring be far behind?". Read on to find out the life stories of these warriors!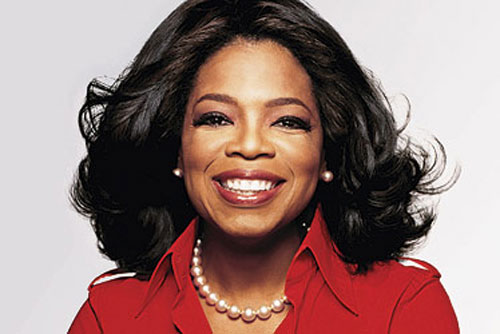 Oprah Winfrey, Photo by Vic, CC BY 2.0
1. Oprah Winfrey
This woman is one of the most popular celebrities on the planet currently, known for taking hugely insightful interviews of influential people of the whole world. She is a fearless campaigner for woman and black rights. But did you know that she was raped as a young girl of 9? That she had to wear vegetable sacks as clothing as her family didn't have money to buy anything else? That her mother was a teenager, unmarried? In spite of all this, Oprah went on to become a student honoured for academic and social achievements at school, obtained total funding for college, and went to work at the local radio fresh out of being a student at college? Faith moves mountains, here is proof.
2. Lionel Messi
There is no one who has not heard of Lionel Messi. Hailed as one of the greatest football players to ever grace the field, his footwork and number of goals have remained largely unmatched. But was his life always rosy? Absolutely not. As a kid, he had been a victim of bullying. He had severe hormonal problems in his body, and treatment was often disrupted. He also had to leave behind his friends and family for an economic crisis that turned Argentina upside down when he was a child. Still, he fought and won.
3. Shah Rukh Khan
This one must be special to us Indians. Arguably the most beloved star of Indian cinema, Mr. Khan is a star that blends effortlessly into any role, is an inspirational public speaker, a model family man and of the richest in India. But he started out far from grand. He couldn't go to the movies as a child as he was too poor, he had to earn for himself and his sister from a very young age neglecting his personal interests, his parents died very young, and he also has undergone phases of depression in his own life. The lesson he gives from his life, as stated by him, is that failure is essential and a friend.
4. Abraham Lincoln
The 16th President of the United States of America, this man showed strength of spirit and the eagerness to learn more than most people in time. But on closer glimpsing into his life, we learn that his mother and sister died young, he was extremely poor in childhood and bankrupt once in later life, he repeatedly failed to secure the political posts he wanted, most of his children died, as did a fiancée, and he had depression troubles. Still, he was the man we know he was.
5. K. Rowling
Creator of the Harry Potter universe that turned an entire generation to reading and gave us perhaps the maximum happy memories from childhood, she is also a philanthropist, humanitarian and public figure. But she hasn't had an easy life all the way. She was bankrupt a lot of the time, her mother's death mentally unsettled her, she has battled with depression even after fame  and has had problems with her life partner before Harry Potter was published. If she had chosen to give up, Dementors, modelled on depression, would've won – and not Harry.
Taking a look at the stories above fill one with hope. Being rejuvenated, we can brush off past failures and go on life's pathway again. After all, what's meant to be will always happen – and the powers of the universe make sure that everything happens for the best. Following the quote from Gone with The Wind, we all should realize that tomorrow is another day, with infinite possibilities in it!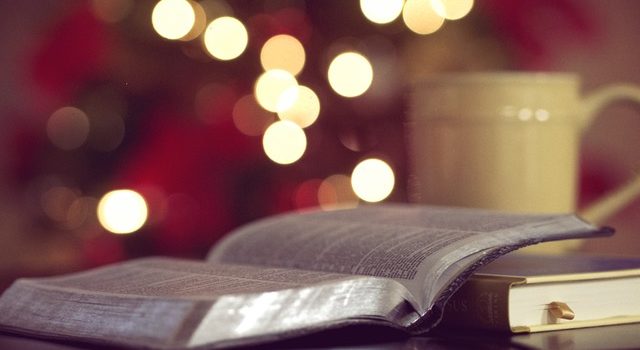 "Everything you want is one of the other side of fear."-  Rightly said by Jack Canfield, there are dumps in life that disappoint you and the disheartened self asks you "Why did you let this happen?" Do you never fantasize that you had the powers of a tarot card reader or you were a chiromancer who could predict the fortune and not let anything be entangled in the arms of difficulties? When the uncertainties knock your door, do you always grit your teeth and let the situation worsen or you wear your armor to fight it? There are so many legendary personalities who have undergone such tragedies in life which left them broke. But they did not look back and just stepped forward leaving their imprints for the rest to follow and get inspired. Here are 10 such fictional and real life stories that can induce courage in you and motivate you to do whatever you want without bowing before anyone: