Category Archives: Success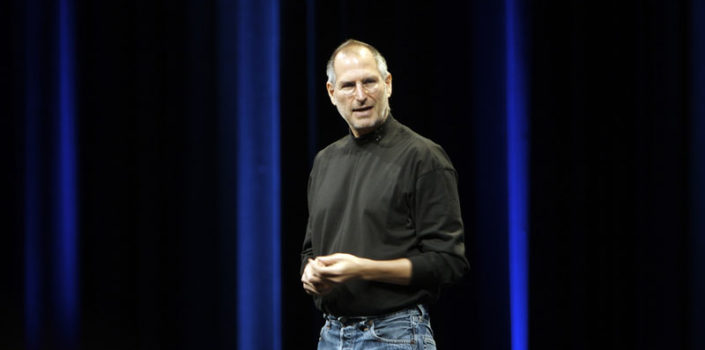 In an era of exponential growth in innovation and population, the early two decades of the twenty-first century witnessed tremendous changes. And so far, the most influential leaders of all times in human history.
Building multimillionaire ventures are the new fad of the present generations. And it won't be wrong to say that the inspirations that this generation draws from, are entrepreneurs with sheer brilliance and a zest that makes them strive to be different from others.
Let's look at the stories of a few known and unknown entrepreneurs of the present times who've changed the outlook of how we perceive life and success: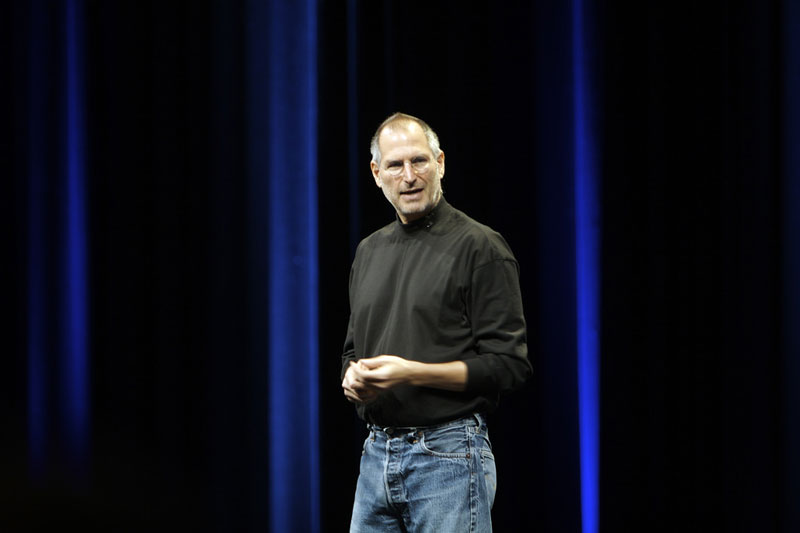 Steve Jobs, Photo by Ben Stanfield, CC BY-SA 2.0
1. Steve Jobs
The harbinger of change, Steve Jobs can be revered as the first entrepreneur to build a start-up (Apple) that changed the complete outlook of technology by the end of the twentieth century. The era of smartphones and advanced technology which differentiates today from the rest of history is this man's sheer hard work and a creative outlook towards science and technology.
An adopted son, Jobs built his first computer in his garage by borrowing parts from others and designing something that was one of a kind. His intelligent decision in designing iPod and later on iPhone has revolutionized technology the common man is endowed with today.
2. J.K. Rowling
Another popular name in every household, the author of the famous Harry Potter series, J.K. Rowling is no less of an entrepreneur herself.
Living in abject poverty and depression, the only factor that kept her going was her passion for writing. Despite being rejected by 12 publishers, J.K Rowling never lost faith in her work. She aspired and became the best-selling author of all times. Her mantra in life was to never give up despite all the failures and rejection she faced in life. Rowling's life is an inspiration to all new budding entrepreneurs.
3. Sophia Amoruso
An unknown name in the East, Sophia Amoruso is the owner of Nasty Girl Vintage, an online website to shop vintage clothes and, the author of the bestselling book 'Girl Boss'. Though her company couldn't keep the growth trajectory in terms of revenue through the years, she's still an inspiration to many young women in the fashion industry. She started small by selling vintage clothes on eBay. Her passion for styling and the entrepreneurial drive to buy cheap and sell high-class fashion online led her to build a path for herself from rags to riches!
4. Indra Nooyi
Current CEO of PepsiCo, Indra Nooyi has worked for numerous Multi-National Companies in her stellar career, driving up revenues and marketable ideas in each company that she worked in. She started from Johnson and Johnson, introducing sanitary lines for women and now is the CEO of PepsiCo. Indra Nooyi has been ranked as one of the top 100 influential women of the present times.
5. Jeff Bezos
After quitting his job, Bezos with his first employee Shel Kaphan, built amazon.com to sell books online, realizing the potential growth of internet by 2,400% a year in the 1980s. By the end of the century, his startup was a grand success. Amazon grew from selling books to just everything that a customer may need. By 2009, Amazon was up 5000% since its IPO.
Jeff's story is nothing short of an incentive to think outside the box and create something as user-friendly and phenomenal as Amazon that has changed the game of online shopping across various countries.
6. Larry Page
Whilst talking about the most influential entrepreneurs of the present times, this name is certainly not to be missed. Co-founder of Google, a search engine that reformed how the Internet works, Larry Page started the search engine by merely dreaming about it at 23. He initially started Google by the name BackRub, a search engine that ranked web pages by their inbound links, instead of how many times they contained a queried word.
Now, Google has changed the way we navigate through and receive information. Not only has Google helped multiple million-dollar companies to rise and thrive, it now has envisaged towards a philanthropic path, using knowledge and technology as an impetus for change.
7. Dhirubai Ambani
Dhirubhai's story of success in India is one of the most celebrated and retold stories of corporate India. As a young kid, Dhirubhai showed talent and interest in marketing, selling oil and putting in place fritters stalls, therefore earning cash to assist his poverty-struck family. As he grew up, his interests inclined towards owning his own business. He started exporting spices, cloth and other Indian commodities to the Arabs.
But when he realized that this couldn't take him far, he jumped into the textile business, selling polyester, popularly known as Vimal back then. Reliance Industries grew with its diversification and the perseverance of its founder.
8. Ricardo Semler
A well-renowned name in the world of management, Ricardo Semler is an entrepreneur of ideas who shaped his family business into one of the largest companies in Brazil. His mantra was simple, employees work better with greater incentives and a vision. The journey of his company, Semco Partners through the turbulent times in the Brazilian economy is worth a read in his book, Maverick.
9. Shah Rukh Khan
An established actor in India, Shah Rukh Khan has invested vast amounts of money in new ventures and avenues that have reshaped the way people see him in his country. From owning a production house called Red Chillies that has been accoladed by many as a genius marketing house in Bollywood to owning an IPL team, Shah Rukh Khan has diversified his investments to ultimately be ranked as the second-richest actor alive. His story to stardom and now his story of success in his ventures are an inspiration to many in India.
10. Jan Koum
Jan Koum is responsible for making our lives easier by founding WhatsApp. Did you know that he was rejected for in a job interview for both Facebook and Twitter? It is said that nothing in life comes easy and the same applies to Koum. The journey of this entrepreneur started from working as a janitor at 16. This man's company has seen it all with only 50 engineers working on WhatsApp. An erudition of innovation, WhatsApp has reshaped how we connect with people across the globe!
These stories are nothing short of an inspiration to believe that with unbridled passion and hard work, anything is possible. All one needs to do is believe in their strengths and move forward despite the failures one faces, learning and adapting to the changes in their surroundings.
As Steve Jobs once said, "The people who are crazy enough to think they can change the world are the ones who do".