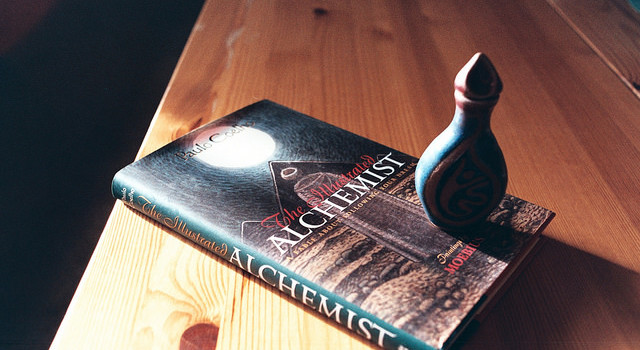 Depression can be a chronic condition as well as a temporary feeling. What we need then is someone or something to cheer us up or make our minds diverted from our woes. Ironically, when we are in throes of depression, we tend to remain alone, disinterested, and mournful. For chronically depressed people, we advise you to seek professional help from certified practitioners. For the rest of you, we ask you to continue reading this article with attention!
Recent scientific studies have proved that reading is one of the best ways to cope with bad moods. A good book not only keeps you engrossed but it also perks up your mood, significantly. So, we have brought to you a list of 6 highly-acclaimed books that are guaranteed to drive away your depressive thoughts:
1. Wings Of Fire (Dr.APJ Kalam)
Dr. APJ Kalam is India's 11th President, Bharat Ratna recipient and one of the most notable Indian scientists. This autobiography covers his early life and his contribution to Indian Space research and missile programs. It contains many inspirational poems mostly written by him. The book also contains many photographs related to his work. His childhood anecdotes, secular views and positive thinking will surely boost your morale, as you keep reading it.
2. Good Omen- The Nice And Accurate Prophecies Of Agnes Nutter, Witch (Terry Pratchett And Neil Gaiman)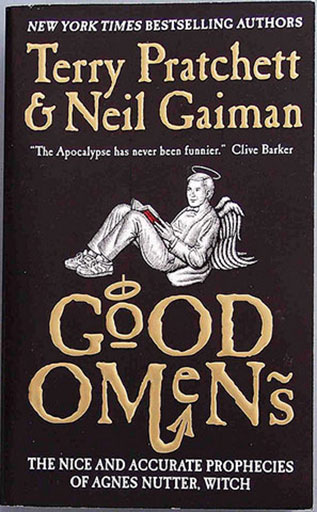 Photo by CHRIS DRUMM, CC BY 2.0
It is a modern humorous fantasy novel dealing with ancient prophecies, Judgment Day, and divine blunders. The charming characters and racy sub-plots are the biggest strengths of this laughter-inducing fictional book.
This endearing tale of Anti-Christ child-swapping and the teaming up of the angel Aziraphale and the demon Crowley to avert the Apocalypse for their personal interests is sure to make you laugh aloud.
3. The Alchemist (Paulo Coelho)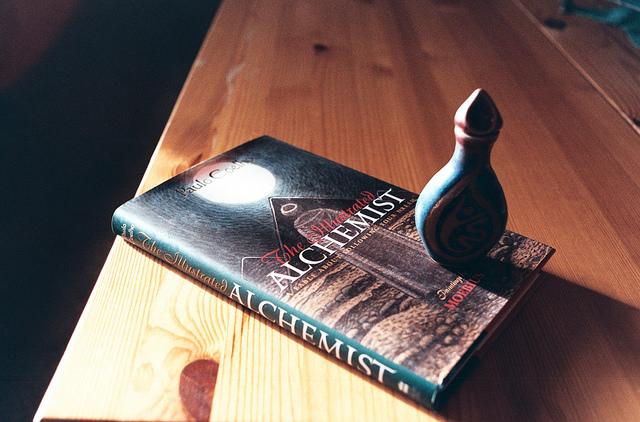 Photo by Yutaka Seki, CC BY 2.0
This is a brilliant, heart-touching fictional story about a boy's life journey and spiritual enlightenment. It highlights the importance of seeking one's dream and the meaning of life
The protagonist of this book is Santiago, a young Spanish shepherd who embarks on a fortune-seeking trip after he dreams of a treasure trove in the Egyptian pyramids, one night. He meets an alchemist who not only guides him spiritually but also helps him overcome his insecurities and inner turmoil.
4. The Monk Who Sold His Ferrari (Robin S. Sharma)
This is another fascinating book that deals with personal development, spirituality, and true happiness.
The story is about the spiritual transformation of the protagonist and lawyer, Julian Mantle who chucks his successful career and sells off his costly possessions after surviving a heart-attack scare. He travels to India in his attempt to discover the true meaning of life and inner peace. Throughout his spiritual trek, he meets many Himalayan sadhus who deliver to him the age-old wisdom in simple sentences.
5. Emma (Jane Austen)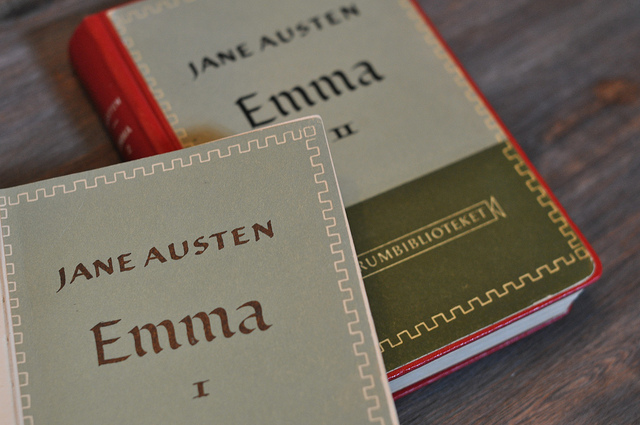 Photo by Charlotta Wasteson, CC BY 2.0
This is an all-time popular classic novel that is full of romance, confusions, plot twists, and endearing characters.
The story is about Emma, a self-proclaimed matchmaker whose unintentional meddling in other characters' lives leads to funny misunderstandings. However, this sweet story ends on a happy note.
6. Twilight (Stephanie Meyer)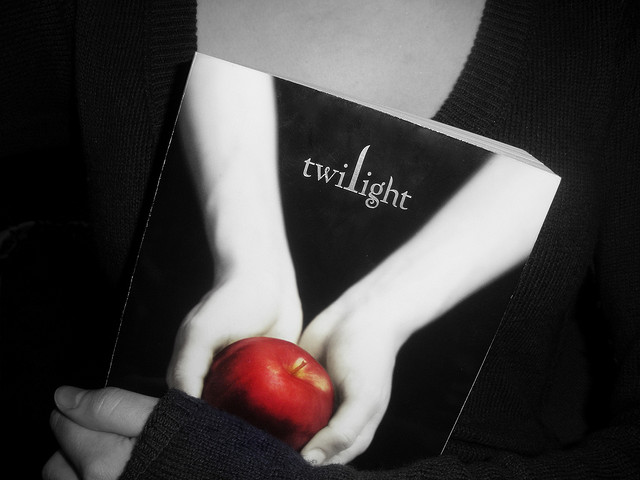 Photo by Larkyn T, CC BY-ND 2.0
This is a contemporary fantasy novel depicting the extraordinary love story of the human Bella and the vampire Edward. This is the first book in the Twilight-series, and it is in a first-person narration by Bella.
This action-packed love story manages to keeps its readers hooked till the end as their romance turns into a frenzied race for survival. There are other books in this series that you will definitely enjoy as much as this.
Luckily, the world and 'Internet' is full of millions of novels, storybooks, and comic books belonging to different genres, eras, and countries. So, there is no need for you to waste your precious time in sulking around. Just get hold of any of these titles or your own favorite book and say 'goodbye' to your depression!