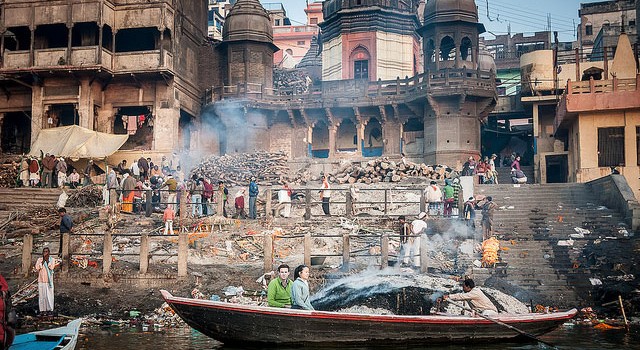 India is one of the most popular tourist attractions of the world. India is a land with the utmost beauty and geographic diversity in the world. But there are several myths about this South Asian giant, which is adversely affecting the Indian tourist industry. Let us go through top 5 myths about India to laugh at.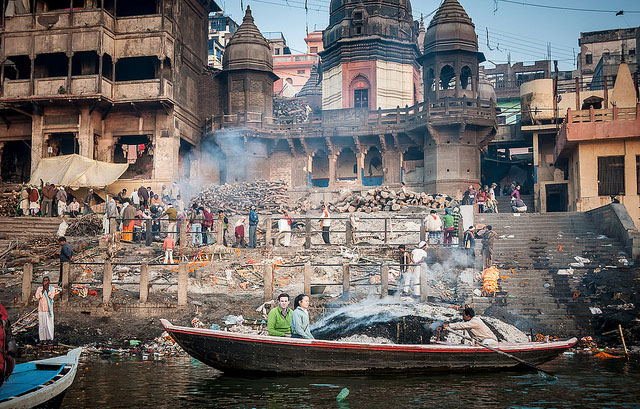 Photo by Michał Huniewicz, CC BY 2.0
1. India Is A Poor Country
The most popular myth about India is that the country is crowded with beggars. Though the country is developing at a fast rate, such a myth keeps travellers from coming to India. This is a weird myth regarding our country as we ranked 58th among 103 developing countries as per the World Human Development Report. Bargaining is as inherent to shopping in Indian markets as culture is to India
India is a cultured country with a huge population living a respectable life and well equipped with the basic amenities of life. With several employment programs, booming IT sector and industries, people now have access to world class amenities and luxuries; India is no more a place where the entire population is poor and starving.
2. India Is A Dirty Place
The second most popular myth about India to laugh at is that dirt is all round as you step on the roads. It is sometimes forgotten that 'Cleanliness is next to Godliness' in India. The day starts early in this sacred country, with sweepers cleaning and washing the roads and individuals cleaning their home.
The weak point of the Indian sewage system is breaking the collected trash, which is being gradually looked after. India is a large country with a huge population and hence even a small dump at the roadside gradually takes a large shape. But overall, India is not a dirty place to live in.
There are several programs, like the Swachh Bharat program are being initiated by the Indian government to keep the country clean.
3. Disease Is All-Pervasive In India
This is the third most popular myth about India to laugh at. People who have never been to India are of the view that they can easily get sick here. It is a dirty country and hence diseases are all over the place to trap the unprepared. On their first trip to India, you will find many tourists carrying heaps of medicine with them.
India is a developing country with numerous well known hospitals and nursing homes. People now have advanced medical facilities available here and hence there is no point in believing the fact that India is a country of sick people. Like all the other developed and developing countries, India is capable of fighting diseases and has been successful several times in preventing the occurrence of epidemics.
4. Indian Weather Is Too Hot To Survive
Often tourists are afraid to visit India as they feel India is too hot for them to survive. This is another myth to laugh at because India is one of the most beautiful countries of the world, where you can see nature at its best. It is the best place to witness the different colours of nature, be it the cool evening breeze of summer, the splashing raindrops of monsoon or the chilled snowflakes of winter.
India exhibits all facades of nature, while you can view the snow fed Himalayas at one side, the deep blue sea beckons you from the other end of the country.
5. India Is A Conservative Country
Most people still believe that India is a traditional country and Indians are very orthodox in their views; this is another myth about India to be laughed at.
Every country has her own set of customs and believes, India is not an exception. But at the same time, India is known for her hospitality and how well an outsider is greeted here.
Gone are the days when people were scared to adopt modern views and practices; now Indians are open to advanced technology and have progressed a lot. With an aim of educating every child, the country is progressing fast.
Hence, now if you are in India, you will certainly not feel out of place. This is a country where you can spend a memorable vacation and rejuvenate your health.
Hence, in a recent survey of the World Economic Forum, India has ranked 65th among 140 countries on travel and tourism competitiveness.