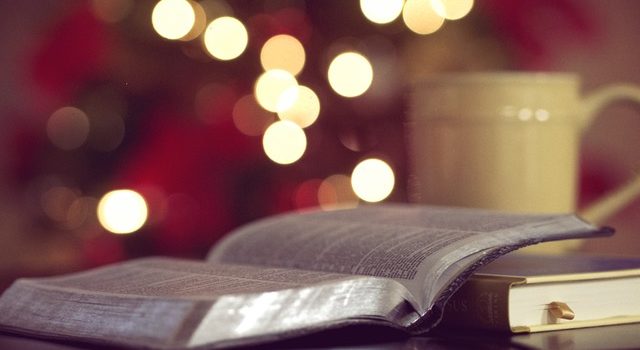 "Everything you want is one of the other side of fear."-  Rightly said by Jack Canfield, there are dumps in life that disappoint you and the disheartened self asks you "Why did you let this happen?" Do you never fantasize that you had the powers of a tarot card reader or you were a chiromancer who could predict the fortune and not let anything be entangled in the arms of difficulties? When the uncertainties knock your door, do you always grit your teeth and let the situation worsen or you wear your armor to fight it? There are so many legendary personalities who have undergone such tragedies in life which left them broke. But they did not look back and just stepped forward leaving their imprints for the rest to follow and get inspired. Here are 10 such fictional and real life stories that can induce courage in you and motivate you to do whatever you want without bowing before anyone: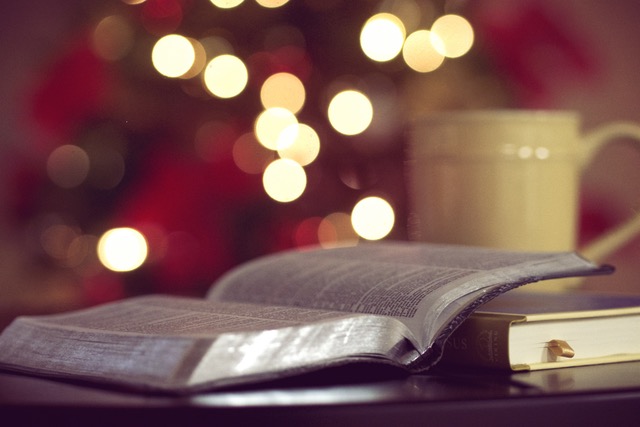 Photo by Aaron Burden, CC0 1.0
1. Pain Is Temporary. Quitting Lasts Forever. – Lance Armstrong
This man has what it takes to become a legend. Not considering his latest scandals of doping which tarnished his image, this cyclist has proved that disease is not a hindrance, but it is the psychological ailment that refrains a person from achieving what he/she wants. Caught up by testicular cancer at the age of 25, Lance, his family and fans had thought that his career would come to an end. The situation worsened when tumor was diagnosed in his lungs and stomach multiple times. Where the tumor was devouring his body, his courage could not be deterred by it. He was in pain, but his mother's motivational speeches did not let him lose hope. He fought cancer and made his comeback. Though he did not win laurels in his race after recovery, but definitely he left people astounded and made them believe that miracles do happen and it is the humans only who make it happen.
2. Amitabh Bachchan's Failure
Do you get flattered when you listen to the baritone of the Angry Young Man? Does your heart feel that his heavy tonal voice sounds euphonic to your ears? Do you think that no one can ever say No to such a heavenly voice? If yes, then you would be surprised to know that such a divine voice talent was neglected right away by AIR. The popular Radio Presenter Ameen Sayani rejected Big B for working for AIR. The story goes like this…The veteran actor Amitabh Bachchan wanted to make his debut as a radio presenter and therefore, he visited the studio many times. But unfortunately, renowned presenter Sayani was preoccupied with multiple projects and did not have time to audition him. In fact, he said that this tall young man must take an appointment and then approach him. Apparently, it did not happen and the rest is history. In an interview, Ameen Sayani admits that he made a big blunder by neglecting such God gifted talent, nevertheless, it turned out to be the destiny's call as Amitabh proved to be a boon for Bollywood industry.
Does this story evoke a sense of realization in you? Don't you think one failure can determine your whole life? Imagine, what Indian cinema would have been like if Big B had not tried his luck in films after being chucked out of AIR. So, never think that it is your last chance, more opportunities will come, but you have to be strong and be on the porch to grab the chance.
3. Muhammad Ali
He was not just a boxer, but an orator and an activist altogether. The man whose charisma inspired the blacks, the youth, and every other boxing aspirant, was shoved into the life of utter silence when he was diagnosed with Parkinson's disease after few years from his retirement. Originally named Cassius Marcellus Clay, Muhammad Ali won numerous titles and awards for his unbeatable boxing performances. Moreover, this man stood as a confident black athlete when the apartheid system flared up. He took the name of the blacks to the pinnacle and did not forget to oblige his duty as an African-American and fervently participated in Civil Rights Movement. He is the man whose struggle for career is not the only attractive point, but his style of braggadocio and his relentless efforts to fight for religion as he was a convert to Islam and his consistency in boxing, all of this made him an inspiration. It is not like he did not go through resentment, he was also barred from boxing championships for three years, but he did not let his charm die.  His professional life and his public appearances as a proud Black Muslim, both won people's hearts.
4. IGT Fame Shubhreet Kaur
Many of you who have no idea who I am talking about, have you seen a one-legged female dancer performing on popular Reality dance shows like India's Got Talent (IGT) and Jhalak Dikhla Jaa? If you can't remember, so let me take you through the trail of this impeccable spirited woman from Punjab, Shubhreet Kaur Ghumman. Her story from being nobody to somebody would make you feel like a petite creature, because her resolution and her indomitable urge to do something beyond wildest dreams would amaze you. She lost her father at an early age and an incident took her life to a pause, i.e. she met with an accident in her early 20s in which she lost one of her leg. Dejected because of this unfortunate incident for a year or so, she decided that she would not spend the rest of her life lamenting about what happened to her. She stood up and being a passionate dancer, practiced day and night to achieve balance in her dancing maneuvers. Eventually, she succeeded in it and then IGT and other reality shows came into her life and her story could be heard in every house in India. She was then called up by Asia's Got Talent where she showcased her unmatched talent and awed the British audiences. This is the true story of a fighter where life challenges you and you retaliate with valor.
5. Story of Every Martyr's Family
You know the story of every army man – nail biting training, then posting at severe atmospheric conditions, staying away from family and finally after adjusting in the world of civilians. But the story that ends abruptly in between, I mean when a Jawan dies in a war, what happens then? You must have seen the news of demise of many Army personnel during the Pathankot firing. On one hand, they die with the pride of being called a martyr, but what about the void that they leave after their death in their homes. I am not just talking about the financially sunken life, but also the emotionally devastated life that the family members live after the breadwinner of the house passes away. So, how they recover from such agony and how they convert their grief into resilience is what one lesson you should learn from them. If you think that this whole world revolves around you and you are the victim of the adversities of life, then just reminisce the plight of the family members of a martyr, you'll realize that your pain is so minimal in front of them.
6. Malala Yousafzai
She is the voice of the voiceless girls who want to be educated, but the atrocities existing in this world don't allow them access to it. She is the icon for all those yearning for education rights. You must have heard the tale of this amazing education activist. If not, then you must read her memoir "I am Malala." Inspired by her father's thoughts of liberty, she initiated a campaign for right to education which landed her as the youngest Nobel Prize Recipient across the globe. But her journey from a normal resident of Swat Valley, Pakistan to the girl who confronted Taliban has not been an easy one. 9th October 2012 was the day that brought terror and rebirth for Malala as she was shot by Taliban Gunmen on that very day. Luckily, she survived and no perpetual impairment was diagnosed. She is now the face of girls' education rights and she still speaks vehemently about education rights and does not fear anybody. She is one figure who truly motivates the youth not to suppress under anyone's influence and preaches that living an educated life should be the aim of every individual.
7. Fictional Story – The Elephants Tied with A Rope
It is not just the real life stories that can teach life-changing lessons to you, but fiction has a lot to preach. Here is a short story about elephants and a trainer which will make you rethink about the power of belief.
A pedestrian was passing by the street and suddenly the elephants across the road caught his attention. He noticed that the well-grown elephants were tied with a small rope to their front legs. They were not confined in any cage or shackles. He wondered why these elephants are not running away by breaking themselves free when it is such an easy task for them to unwind the rope. While pondering over this thought, he asked the trainer standing next to the elephants about his doubt. He replied, "Since childhood when these elephants were small in size, the small rope was big enough to capture these young elephants. As they matured, these elephants continued to believe that they couldn't release themselves from the hold of the rope. They remained tied forever." The man was astonished to listen to the elephants'story. He thought just because these elephants were made to believe that they can't unbridle, they remained tangled with the rope.
Imagine there are so many times when people feel that can't do something because the outsiders have humiliated them. People never give a thought to it and just quit because of a false belief. So, the moral of the story is that your belief is what matters, therefore, develop your own belief and do not borrow it from others.
8. Every Mother's Story
Do I have to elaborate it? I don't think so. Everybody knows the story of a mother. She gives up her dreams for your upbringing, she saves money in her special hidings to buy an extra chocolate for you, and she lives her entire life for her family. She is an epitome of selflessness. She sacrifices her life to live an ascetic life and demands nothing from you. Do you never feel motivated seeing her working like an engine from morning till night? Don't you think that she deserves to see her kids passing out with flying colors, if she does so much for you? Don't you feel that she gets upset when you are in pain? So, not for anybody, but for her, be a winner, not a loser.
9. Fictional Story – Remove The Hurdles of Life
In a luxurious castle, once lived an affluent king with his courtiers and chieftains who held the kingdom's glory intact. Once the king placed a boulder on the road without informing anyone, he wanted to test whether anyone makes efforts to remove the boulder or not. First, the courtiers passed by the road, they saw the rock and walked around it instead of displacing it. Then came a peasant with a basket of vegetables on his head. He went closer to the rock and then put his basket aside and pushed the rock with force and finally succeeds in removing it. He finds a purse at the same position where the boulder had been. He opened the purse and found gold coins and a note inside it stating "The gold coins are given as rewards for relocating the boulder." The story teaches you that road bumps would always obstruct your way to success, but what you are supposed to do is get rid of it and do not wait for anybody to do the honors. It is your life and you have to clear the hurdles that appear in your life.
10. Fictional Story – The Test
It is a wonderful story that inspires you to make wise decisions in your life, otherwise you'll end up crippling your life. Once upon a time, there were 4 college buddies, they made a plan to paint the town red and they became so engrossed with their night out that they forgot that they had an exam scheduled for the next day. Not in the mood to appear in the exam as they had not prepared for it, they came up a plan. They went to the Dean's office all messed in dirt and grease and cooked up an excuse that they had been to a wedding last night and while returning, their car's tire got punctured and they had to push the car back to the campus. This was the melancholy that they wove in front of the Dean and fortunately, the Dean bought their excuse and set a retest after three days. The retest day arrived and the Dean asked the 4 of them to be seated in separate rooms and they did not worry because they had studied well this time. When they saw the question paper, they were bowled over. What they saw was, there were 2 questions consisting 1 and 99 marks respectively and what were the questions? Do you want to know? They were:
What is your name?
Tick the correct option – which was the tire that burst that night?
Front left
Back left
Back right
This story tells you that always choose the right path, if you try to be smart and select the riskier option, then you will fall from the cliff one day. You must act judiciously especially when it comes to career choices.
You can also become one of such esteemed characters, if you struggle hard to achieve your goal in your life. The success story of every legend starts from rejection and failures, so you should not be hopeless when you face any such demotivating incident in your life. In fact, it is the indicator of the fact that your way to excellence has now opened and you can enter it with pride. Nothing can pull you back if you try hard to push yourself forward, the more you push, the more miles you cover along the way. So, it is high time that you give up your good night sleep and actually give a kick start to your life.
It is not how far you fall, but how high you bounce that counts.
-Zig Zaglar