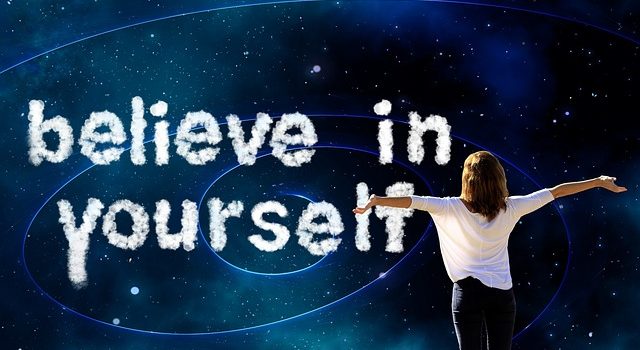 Do you start to perspire when you stand on a grand stage? Does your heart begin pounding at a high rate when you find yourself standing on a public platform? Does your tongue freeze when asked to speak in front of the millions of audiences? Does the thought of public speaking scare you to the core? Do you think that the spotlight follows you and slurps all the confidence that you muster before setting onto the stage? If you are fraught with stage fright, then the clock needles are moving fast and you better hurry up as this is the world where everyone looks for people who can present themselves confidently before others. There are so called experts who have opened coaching classes where they impart Personality Development knowledge. Most of them, not all, are just attention seeker who just want a good footfall, so that their business runs in profit. Don't rely on any such training courses because they intend to loosen your purse strings and not give anything in return. Why to go anywhere else when you can induce exemplary confidence in yourself while sitting at home? From the next time onward, you will not have to become a wallflower when you visit a party or participate in a debate. Here are the tips that can elevate your confidence at an individual level: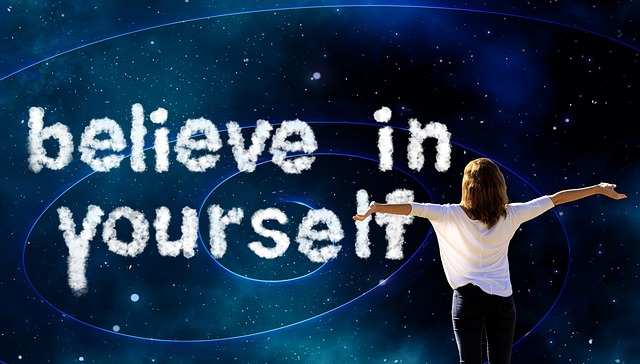 Photo by Alexas_Fotos, CC0 1.0
1. Practice in Front of the Mirror
It is the most effective method that vanishes the stage fear in people. The reason behind shyness is because you don't know how you speak or express in front of others. The moment you are aware of your body language, your speech, and your facial expressions, then you don't hesitate to portray the better side of yours. Mirror practice can help you in understanding yourself and how you behave outside your house. So, unwrap the coating that restricts you from unfolding your real self.
2. Give Yourself Exposure to Speak Publicly
The worst step that a person takes towards building his/her confidence is to skip the opportunities that open the doors to new platforms. People crib about not having the gannets to perform on a public platform without breaking a leg. You can acclaim yourself a loser if you are such person who just sobs in the corner of your room as you can't compete with your contenders because you think they have better communication proficiency than you. Unless you try and grab the chance that you get and at least, give it a shot, no matter how bad it is, you will not be able to come through this fear. So, never complain that you are a just a piece of ignorant candidate, no opportunity claims that you are the best or the worst candidate among all.
3. Dress Appropriately
Your dressing style can win you kudos wherever you go. When you go for a social gathering, the first thing that becomes everyone's eye candy is the dress that one is wearing. Remember all the Disney movies where the main lead actress comes to the prom all dressed up in a beautiful elegant gown. So, what I am trying to say is that the outfits that you wear makes an impression on the spectators. Your attire also instills a sense of pride in you, be it the uniform of defense or a beauty pageant dress. When you look good, you naturally develop a poised attitude that leaves everyone in awe. But make it clear in your mind that your appearance is not everything, it is just one of the embellishments that makes you confident. Can you accept a man wearing a sophisticated suit and making a cacophonic yell in his local dialect? No, right, so let your clothing style compliment your communication ability and not ruin it.
4. Feeling Butterflies in Your Stomach! – It Is Normal
If you think that the greatest orators in the world do not need stress busters before their speech or any performance, then you are absolutely mistaken. It is because no matter how recognized orator or celebrity you become, the tingling feeling always evokes in them whenever they head for a performance. So, don't feel hesitant about it, it happens to everyone and you are no atypical creature. Therefore, just handle the stress that arises just before your show by taking a deep sigh and go for it.
5. Don't Think About People's Reactions
Why do you think people fear being on the stage? It is the gaudy reactions that audiences give when people perform. The lesson that you need to learn is that when you are on a huge platform, it belongs to you and you need not to worry how the spectators would respond to you. Just forget about the future reactions and live in your present. So, you should not be conscious because of other people's immature reactions, just do what you have to.
6. Believe – You Can and You Will Do It
Once you build this belief that you want to do something, then you can definitely accomplish it. In simple words, if you just think that you can develop confidence, then it won't happen magically. You know that you can't make omelette without breaking eggs, right? So, you have to break a sweat to attain confidence in your life.
7. Let Your Body Language Communicate
Your confidence is conveyed through your body language. Your gestures, hepatics, your eye contact, your stance, everything matters. So, you have to have the correct erection posture that tells everyone that you are the show stealer. You should never stand in a slouched position because it makes you look disinterested and thus, people may infer that you are not so charming and have an unattractive personality.
8. Consider Yourself Better Than the Rest
When you are to show off your skills before others, you have to pat yourself and ascertain that you are better off others. This self-trust does not mean over-confidence, it is the first step towards constructing the foundation of confidence. Unless "you" see a winner in yourself, you'll never be able to build confidence. So, raise bars in your own eyes and you will ultimately turn into a well-versed performer.
9. Speak Like No One's Watching You
The only terror that people nurture in their hearts is that all the audiences' eyes are on you when you perform on stage. You should never give a thought to the audiences, just present your act that you have rehearsed. Imagine that you are in a dark hall where no eyes are glued on you. Just don't give a damn about the people who are looking at you. Once you step onto the stage, consider yourself the king of the stage and conquer it with your extraordinary performance.
10. Don't Procrastinate Your Task
When your delay the task assigned that is a sign of the fact that you are trying to get away from your responsibility. Appreciation or appraisal is a confidence builder and if you don't perform your job with utmost sincerity, then you create a dark side of yours that emits negative aura. So, your stride should reflect in your personality and imbibe confidence in you.
So, after reading these confidence boosters, do you still feel that you'll stand like a statue on stage without uttering a single word? No, you should not remain stuck on the platform. Rather after applying these tips in your life, you'll encounter a new side of yours that you have never seen before. So, just be comfortable and avoid fidgeting even when you are nervous. Let yourself be free when presenting yourself on stage. Don't get carried away by anything. Just relax and anticipate a good response. You are no Obama that you can become an orator overnight. So, go slow, but make sure that you practice constantly. It is time to unravel the hidden talent in you.