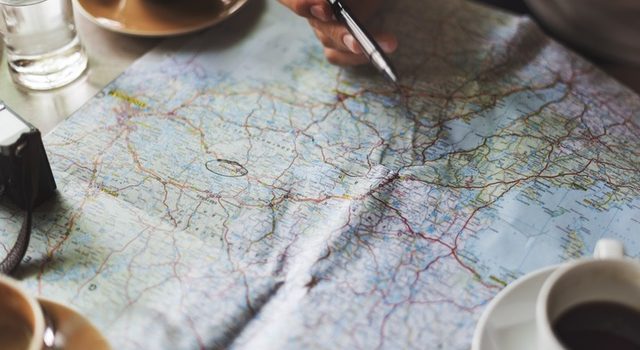 Humans and their wishes never end. As a man grows his needs and hunger for accomplishments increase day by day. But man does not realize that he goes astray in the wake of running after those voracious needs. It happens in every individual's life and it is the utter inadvertent nature of human being that makes him do so.  Have you never been caught up in a situation where you have made such an expensive demand for yourself, be it buying a car or becoming the executive head of a renowned firm? Imagine that you have recently joined a company which pays you a meager income and you have made a decision of buying a flat at a stage of life, where your prior installments of washing machine are still being deducted from your bank account. So, will you be able to grab your much awaited dream in such a predicament? This is what you call a tragedy, a juncture of life where your goals and your fate slip out of your hands. Therefore, here is a list of tips, rather questions; that you need to ask yourself when you prepare yourself for the attainment of such unrealistic goals in life.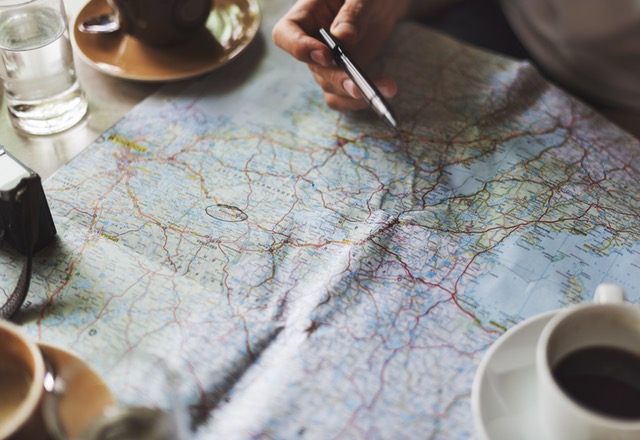 Photo by rawpixel.com, CC0 1.0
1. What Do You Have with You Right Now?
Are you in one such situation where the goal seems unreal to you? Just stand where you are, don't move. Let everything come to a standstill. Now start thinking what you possess – be it tangible or intangible resources. Ask yourself – are you in the state to take a risk for the goal you are pining for? Do you have the adequate strength that the goal demands from you? For instance, if you aspire to become an army officer, do you have what it takes to fulfill life threatening tasks that an army personnel is expected to perform? The first mistake that people commit when they find themselves in such a dodgy situation is that they don't take a sigh of relief and put themselves on real spot without thinking. So, you have to transform yourself into a chameleon and watch every aspect of the situation while being stuck at your position.
2. Dream Big, But Do You Have a Road Map That Leads to It?
What is your plan? Do you have a Plan B if your first plan fails? You have set your target, but how would you go about achieving it? Do you opt for the bed of roses or the game of thrones? There is no limitation as to what you can dream, but there is definitely a fickleness whether you can achieve it or not. Moreover, long term goals need to be visualized with a hierarchal steps that lead to its attainment. Remember no matter how many months or years it takes to reach the zenith, you have to muster inner force and don't procrastinate ever. You might lose thousands times, but you should not let failure ensnare you.
 3. Can You Afford Your Dream?
Sometimes you create such pricey goals that are beyond your wildest dreams. It is said that very adult has a childlike attitude hidden deep inside him/her and that child pops out occasionally by weaving such expensive dreams. So, when you really have plentiful ash in your hand that you can sanctify your rapacity, then only dare to think of such costly dreams.
4. Is Your Caliber Enough to Achieve Your Aim?
Goals are goals, be it related to your career, family or your relationships. You need to understand whether you have the ardor to get what you want or not. If you are just a dreamer and do not decide to chance your arm to stand out triumphantly, then you can't call yourself an achiever. You have to generate the zeal within you to let that happen.
 5. Do You Have Any References That Can Drop You Directly to Your Goal?
It might sound like a shortcut to land on your throne, but the bitter reality is when you have links with the ones who wield power, you are served right away. It means there are people who are disguised in blessing who get you closer to your dreams than you can ever think of. Bollywood, which holds blazing careers for the strugglers, invites only those people with who have talent and good contacts to raise them to the limelight of the tinsel town. The world is really harsh and you need to live with it.
6. Does Your Fate Scale On Your Side?
When you fix an aim, you must weigh the pros and cons that you will derive out of the goal. If you clearly ascertain a win-win situation for you, then you have to pry the situation and just get engrossed by it. Destiny can turn things upside down, and you have to make sure that the fate inclines towards your team, so that you can get a clean sweeping victory.
7. Answer – Is It Your Lifetime Dream, A Fantasy, Or Just One of Your Crazy Desires?
In the race of countless desires that you have, you need to categorize your wants so that you can be assured that the thing you are going after is actually worth a try? In simple words, you may not be apprehensive of the results of your so called desires because you don't have the sensibility to distinguish between your wish list and your serious goals. You have to see things with clarity, let your eyes be wide open and see the reality, then only take a step forward. For example, if you wish to watch a live action movie, then it can't be considered your "goal" unless you resolve to save your hard earned money to buy tickets for yourself and your bunch of friends.
Do you agree that most of the targets that you enlist for yourself are quite unreal? Do you have that discerning mind that can let you take judicious decisions in a calculative manner? Or you are confident enough that your goals are always placed in accordance with all the considerate points that you can think of at that moment? Well, whether you like it or not, but it is the fact of life that human behavior is so dynamic and restless that it tends to make such impulsive decisions. In order to avoid being the victim of such confinement, opt for these tips and you will see that you have become more pragmatic in life. Remember – Being practical in life is more than being idealistic.