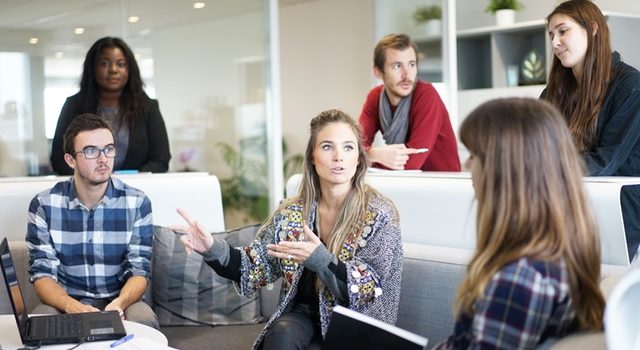 Have you ever felt that you don't belong to the place you work currently? Do you feel that it is time for you to stop listening to commands and start preparing yourself to be the boss? Are you enervated of watching yourself glued to your chair for long hours? Does this 9-5 job nag you all the time? Does your decision to be a desk jockey frustrate you? Have you reached a point in life where you just want to quit your vocation? If your answer is yes, then you are definitely looking for a change in your career – a change that will demand nothing else, but for you to embark on a new business venture.
To take up a self-made plan and to execute it requires immense courage. Today is the era of innovation and it is not unusual to find people waffling between their job opportunities and the choice of converting their passion into work by opting for entrepreneurship. You must have seen men taking such financial risks because women are often hesitant in making such precarious decisions. But with the world recognizing the talent of women in various fields of work, women are highly motivated to do something extraordinary. Here are the 10 ways for all the women who wish to transform themselves into successful women entrepreneurs: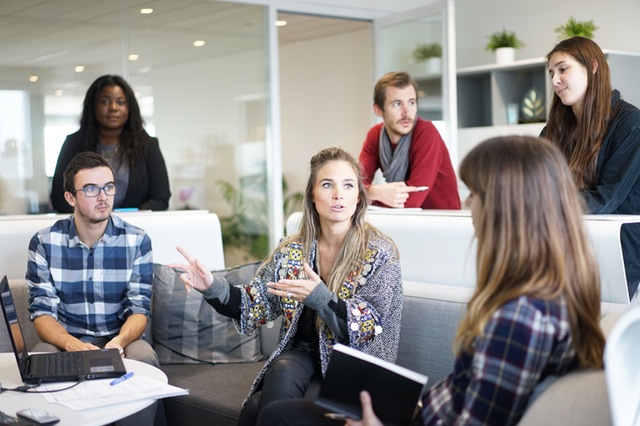 1. Women Must Consider Themselves No Less Than Male Entrepreneurs
Women must look upon themselves with pride and be happy that they have arrived at such a path of life where they can speak for themselves.  Do not underestimate your potentialities or exaggerate your skills to run your business. You must know that you are well-suited for the work and then see what wonders you do.
2. Women Network Better
Where people say that women can only gossip and indulge in backbiting, entrepreneurship offers an opportunity for them to use their communication power to socialize with clients and other partners. The art of negotiation is well known by women and thus, they can act as the bridge between the product/service and the customers.
3. Women Are Efficient Managers
Women are called amazing homemakers – they easily maintain the bills, cook delicious cuisines at the right time, go to market and shop for grocery, and do everything as per their routine, then why can't they become the owner of their business where nobody orders them, rather they rule over others. Managers are pillars of any firm and if they are in safe hands, then progress is guaranteed.
4. Entrepreneurship Is Just Another Household Chore for Women
Women can become entrepreneurs even when they are blindfolded because it is as simple as performing any of their household errands. If women can do such laborious tasks at home, then they can definitely run their business at a snap of a finger. It is just that they need to build the confidence in themselves for the same.
5. Women Safeguard Economy
Who maintains the budget diaries at home? Who tries to save some extra penny from here and there and pretend like she has no money left? The answer is – your mother or your wife, so women imply this talent of feasible investment in business as well. No one can be better watchdogs of money than women.
6. Women Are Great Visionaries
There are so many examples of women entrepreneurs who have proved to be the winners in field of entrepreneurship. The names you can count on your fingertips include Sushma Rajagopalan, MD and CEO of ITC Infotech and Emma Sinclair, the Founder of Enterprise Jungle, etc. All of these ladies have something in common and that is, they can peep into the future and form a road map for the betterment of their firm. This is how one strategizes for the growth of the venture.
7. Women Have Patience to Deal with The Unexpected
Mothers, sisters and wives have the highest tolerance level among all the members in the house. This peculiar characteristic makes them stand apart from others. Their heart is filled with clamors of pain, but the placidity within their souls is what reflects in their personality. Kudos goes to women for the display of endurance which is necessary for any sales activity.
8. Women Possess Innate Talent
Unlike men who need years to master an art, women are inborn geniuses who are trained as specialists right from the time they are in the womb. Women not only have skills, but also have the desire to polish them to stand par excellence. Women's capacity to work and the attitude to continue the business makes the work run smoothly without any complaints.
9. Modern Women Entrepreneur Bring Bacon to Their Houses
On one hand, where opening up your own enterprise seems to be a layman's job, on other hand, it overburdens a person with the responsibility of looking after the company. For women, entrepreneurship is more than just a source of income and they make sure that they succeed in filling up the empty stomach of their loved ones.
10. To Initiate a New Concept, Passion Is the Main Ingredient
The urge to do something out of the league arises from passion and it smolders the fire in you to begin your home business. Your zeal must unlock the passage towards the fulfillment of the task. You need to have the brave's heart to become a model of inspiration in entrepreneurship.
It is truly said that a woman's job never ends. The demeanor of a female makes her fit for taking such dwindling decisions in life. After reading these points, you must be pondering that women are supernatural characters who have the mystical abilities to handle such crucial career options.  For becoming the ultimate survivor among other entrepreneurs, you need to be a multitasking expert, have adroitness to acquire and allocate the available resources, envisage the objectives and future prospects of the venture and must have the ability to allure the customers, i.e. marketing abilities. If you develop all of these skills and hone them continuously, then you can prove yourself to be an accomplished woman entrepreneur.