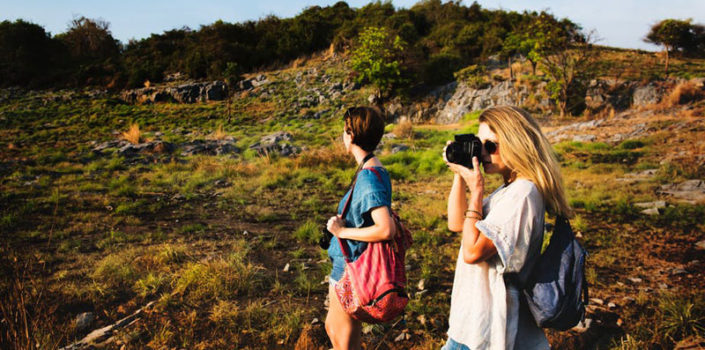 In our academic life one of the most calamitous words is an examination. No matter which exam you are appearing for, you are bound to sail through massive pressure and nerve-wreck. The moment they get over, you can dawdle back to normalcy and indulge in fascinating activities to bust your boredom. Here's our top pick of 20 interesting things to do in free time once your grueling exams are over!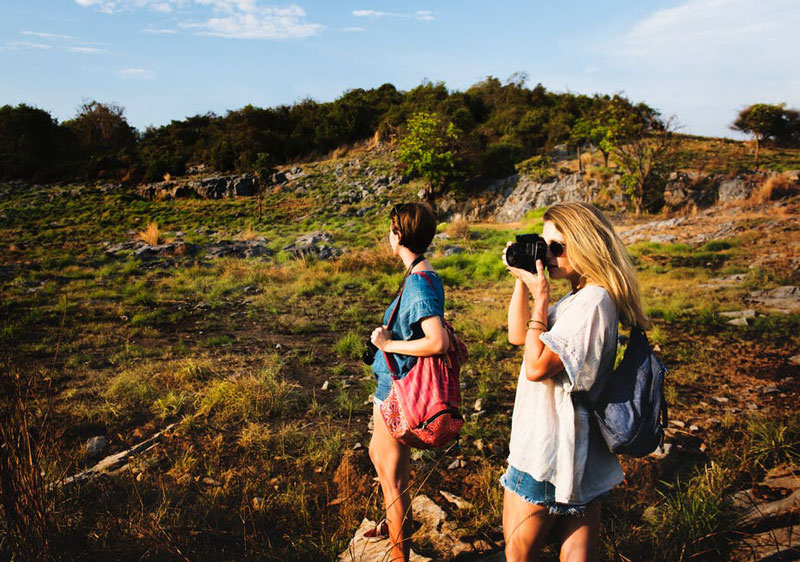 Photo by rawpixel.com, CC0 1.0
1. Splurge on A Vacation
After months of toiling hard, it is time to take a break to an unexplored location in search of tranquillity. It can be lush emerald mountainous terrain of Uttarakhand or pristine white beaches of Andaman's. Get lost amidst the breath-taking landscapes and bid a waving sayonara to your prostrated mind.
2. Swimming Lessons
Swimming heals a jaded soul like no other exercises and renders a golden opportunity to escape from the humdrum of reality. Thus, be a true-blue water baby and knock off the scorching heat with equal élan.
3. Shun Your Cooking Skills
Who doesn't love food? Beginning with lip smacking continental dishes to extravagant margaritas, sumptuous cuisines are the absolute favorites of every individual. Therefore, grab your apron and don the chef's hat.
4. Engage in A Volunteering Service
If you swear by social service and would love to extend your helping hand to the unprivileged clan, then venturing into volunteering works could turn out be your quintessential activity.
5. Indulge in Adventurous Activities
Snap off from your comfort zone and strive for high-octane activities like scuba diving and river rafting to witness some life changing moments.
6. Binge Watch New Tv Series & Movies
Catch up with all the unwatched TV series and movies from across the globe and get smacked with cultural shocks.
7. Personality Development
One can also wisely utilize their post exam breaks in revamping their all-round personality. Try and work on your cognitive aspects and foster your soft skills.
8. Get Hold of An Inspiring Book
Enroll for a brand-new membership at your nearest library and pick up an inspirational book. Remember, reading a good book can make you traverse to an unparalleled world of paradise. We bet, once you finish off reading, you will find it gruesome to ramble back to reality.
9. Rearrange Your Room
An unclean room with full of clutter can have a detrimental impact on your fragile mind. Thus, roll up your sleeves & reorganize your distressed room into an organized Zion.
10. Online Training Programmes
In the recent era, corporate sectors look for freshers with multitude of talents. Hence, register for online training programmes to spectacularly modify your resume.
11. Reconnect with Your Parents
In this fast-paced world, we are becoming so engrossed in our daily schedule that we often pretermit to talk to our parents. The precious relationship between parents and a child is almost on the verge of becoming extinct. Thus, deploy your fleeting recess to renovate the exorbitant bond with your family members.
12. Virtual Internships
Due to the advancement of technology, virtual internships have become a thing of the present and are likely to garner more popularity in the future. Thus, upgrade your curriculum vitae and apply for the suitable internships!
13. Career Counseling
Bring into play this short-term break to visit a career Councillor. Open up about your aspirations and personality traits & enrich your career prospects with the professional guidance.
14. Retail Therapy
Get your style games on point by squandering on some amazing clothing. Undergo a grooming session and wait to turn heads!
15. Explore Your Own City
We have this bizarre tendency to visit outstation spots but generally remain oblivious to the magnificence of our own cities. Thus, go on an excursion to the offbeat nooks and corner of your city & get astonished to see the unfurnished elegance.
16. Sleep Like a Sleeping Beauty
This is perhaps the most interesting activity to conduct during your post exam breaks. After days of hard work and sleepless nights, it is high time to indulge in some dreamy sleeps in order to throw off the chronic weariness.
17. Health Check Up
In the rat's race, we humans have almost transformed into robots. As a result, it is taking a toll on our healthy lives. Deadly diseases having loads of side effects are springing up like mushrooms. Thus, it is advised to go for an overall health check-up because prevention is definitely better than cure.
18. Discover Yourself
At times, instead of stepping out of home, you can coddle in some "me-time". Recharge your biological battery and learn to spend time alone. Master about your strengths and vanquish your weaknesses to triumph in all the battles of our uncertain life.
19. Join A New Language Class
Honestly, every Indian is trilingual. But, in order to add another feather to your hat, you can effortlessly join a foreign language class. French, German and Chinese Language are quite in vogue.
20. Trekking Tales
Choose any lush green trekking trails and embark on the journey. Trekking up to the summits will help you to increase your endurance and will make you all the more resilient. It will immensely help you to flag off the post break life with exhilarating energy.