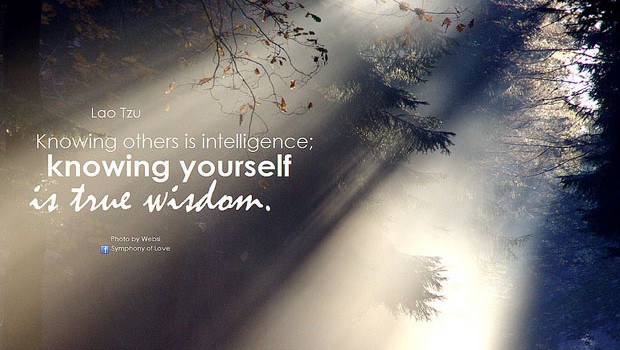 We were born with it, but somewhere along the way, we tend to lose it. It is this self-confidence which is embalming to our personality as we grow up into charming and stronger intellectuals. Most of the times, we leave this decision of drawing conclusions about ourselves, on others. Get up, and decide what you want to project to this world. Self-confidence is never in-built. It needs courage to overcome our inner fears and come out gracefully, chasing our dreams and becoming good human-beings.
Here are 8 tips to boost your confidence levels:
1. Feel Confident About Your Body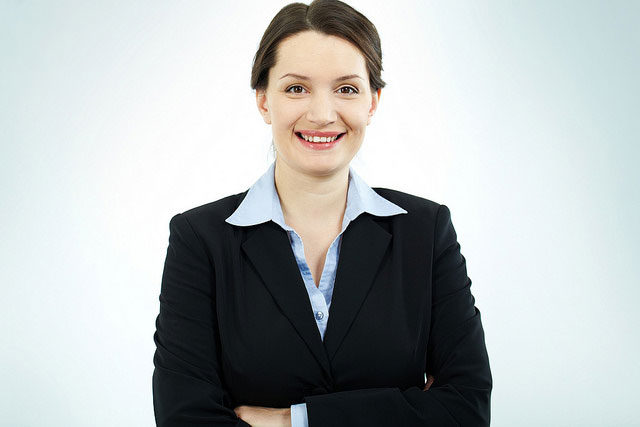 What people will see that they will believe? A confident mind can easily be made out even from a mile away, by body postures and gestures. Dressing up appropriately will not only enhance your own confidence, but will also impress others. This does not mean you have to buy a new designer collection of clothes. Wear something which is comfortable and trendy. Never forget to wear that 'tiny' smile, which makes you more approachable and pleasant. You will love to flaunt your body if you like your own image in the mirror before moving out for the day. Body postures are equally important. A good body language is communicated by a firm and controlled body posture. Pulled shoulders, tummy tucked in, chin held up high are some ways to improve your posture, so that you can send out confident signals to everyone around you. Also, try to maintain a daily routine of personal hygiene. It will make you healthier and happier.
2. Self-Praise Is Good, After All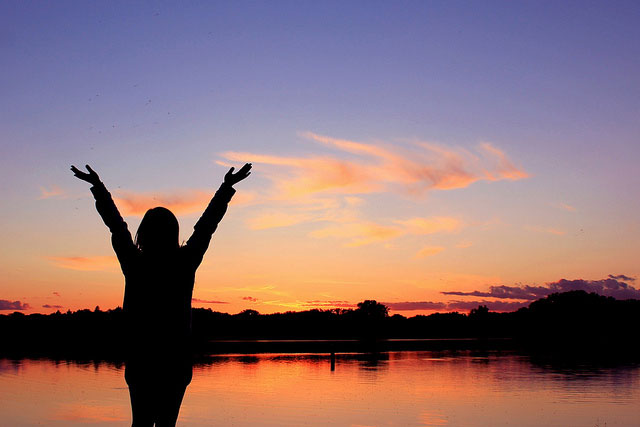 Photo by Steve wilson , CC BY 2.0
Humble self-appraisals are always welcome, be it for simple skills like being able to befriend teenage children, or after you have achieved the day's target at work. We often do the mistake of making others responsible for our own criticism. Gradually, as we land up with more negative feedback than praise, we start getting down on ourselves. But we are the best person to evaluate our own actions and to decide whether there is room for further improvement. This self-introspection can fill us with the much-needed confidence to do something which we have been thinking of doing, but are scared of under-achieving. Remember, too much of self-introspection is also not good, and it either leaves us in a confused state or takes us to a false world filled with 'I am the best' notions.
3. Bring In Positivity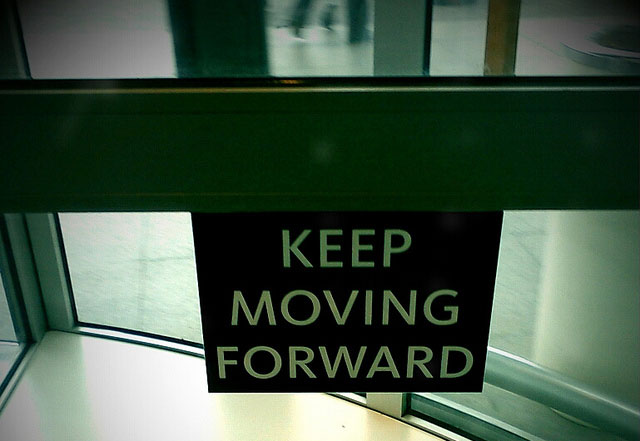 Photo by (cropped) Steve Worsethandetroit, CC BY-SA 2.0
Stay positive. Even if the things are not moving as you had expected in your life, do not negativity creep in. For, that drains out confidence and we end up messing up things further. If you have determined to achieve certain targets in personal or professional life, or both, believe in yourself. Look at yourself every morning and say it loudly, 'I will do what I have thought of doing today'. No one, but you yourself can push limits and maximise potential ability that is hidden within each one us.
4. List Out Your Shortcomings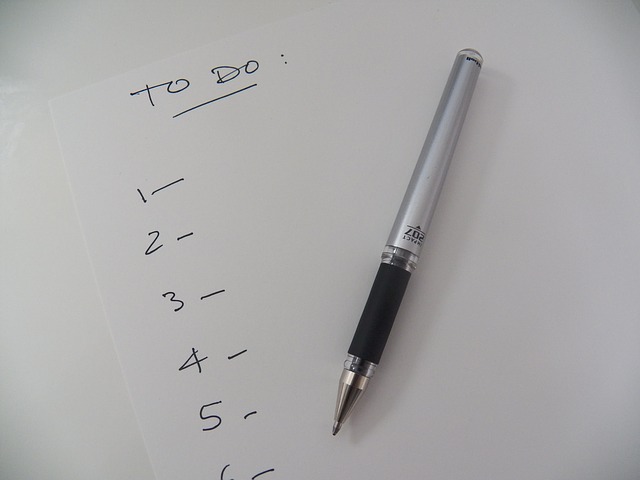 Photo by inspirexpressmiami, CC0 1.0
And it is much better to do that in writing. Point out and mark areas where you want to gain self confidence. Understanding this will make goal setting easier and more achievable. Not everyone can be 'Mr.Perfect'. Having these points of 'imperfection' outlined on paper will help you to identify and, more importantly, acknowledge the problem areas. Then, you can effectively search for solutions to such self-critical deficiencies and find simple ways to overcome them.
5. Know Yourself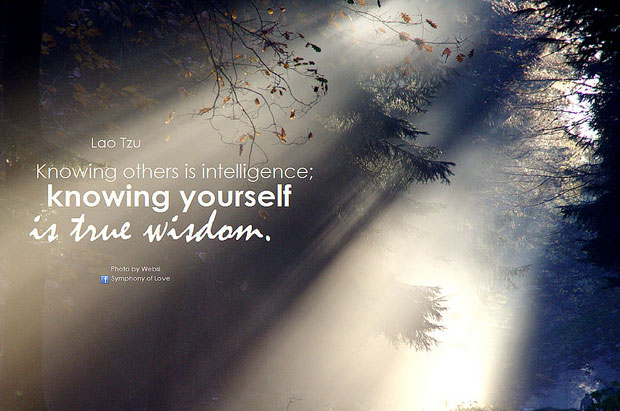 Photo by (cropped) BK, CC BY-SA 2.0
Sometimes, in the hurried pace of daily routines, we forget to take out some time in knowing ourselves from within. We act as strangers to our own souls! You might have never realised how good you are at painting, for example, as you never gave yourself a fair chance to prove your talent in this field. Learn to keep aside some quality time for yourself every day, however busy your day might be. It gives a great sense of satisfaction and achievement when you do something that you love to, like reading, writing, cooking, travelling, singing, exercising or anything that is like a passion for you. Exploiting the talents within you will make you a confident achiever.
6. Keep Company Of Confident People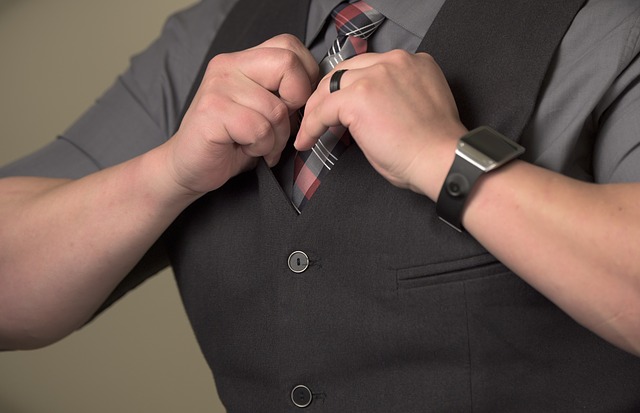 Try to remain in the company of achievers who are a bunch of confident people. They have mastered the art of walking through the journey of life with amazing confidence about themselves. You can always be awestruck and stay motivated by their positivity. Having a good mentor can also work wonders in boosting self-confidence. A good and dependable support network of positive people around you will help a great deal too.
7. Set Small And Measurable Goals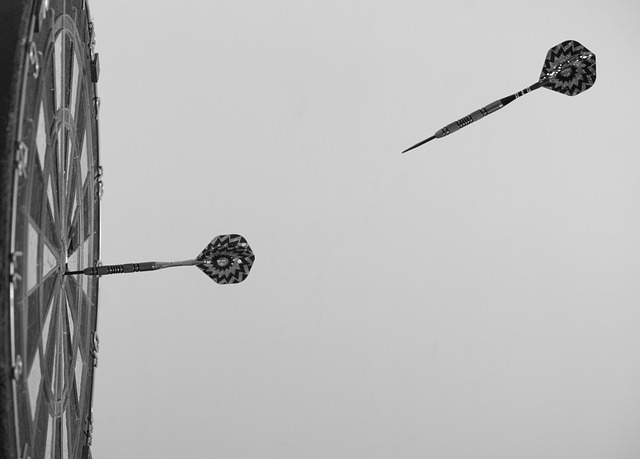 Once you have gone down to the cause of the disease, treat it. In other words, low self esteem and inner fears can be traced down to particular mistakes that you have been doing while moving on in life. To come out of this deceptive and false world of under confidence, it is best to set short term measurable goals, in order to rectify those mistakes. Smaller targets are easier to achieve and give a push to move on further.
8. Stay Informed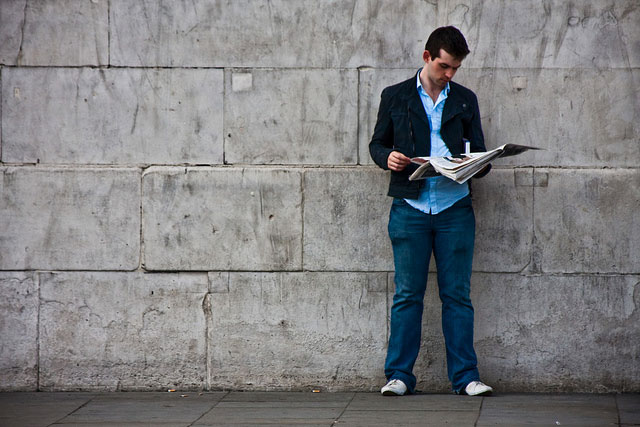 Photo by Garry Knight, CC BY 2.0
Try to keep abreast with the latest current affairs occurring around you. Lack of knowledge in any field is bound to make you less confident. If you do not know anything about the technicality related to the subject, how will you be able to even handle it? For example, a teacher has to learn his lessons first before imparting education to his students. So gain as much information as you can. This will automatically be reflected in your confidence when you are actually executing the job.
So, these key points will help you in gaining high levels of self-confidence. Follow them and start loving yourself. The society will come back to you motivated and with immense appreciation of your achievements.