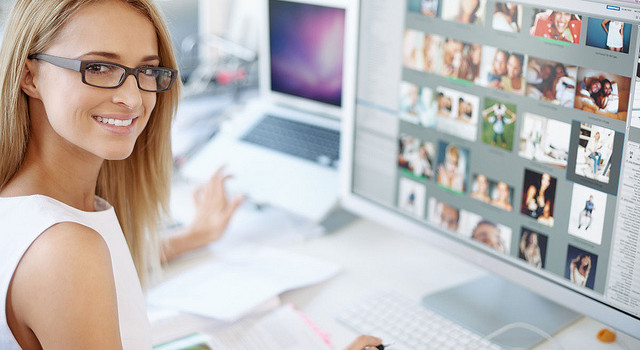 Toiling hard to strike a chord of balance between work and home? Working women are usually undergoing various levels of occupational stress every day. Gender-specific job stressors, like difficulties in combining work with family or sex discrimination at work, lead to accumulation of negativity. Stress is increasingly becoming a common health hazard with a negative impact on the lives of working women. A working woman can follow these 7 easy tips to ease out the tension in her daily life:
1. Define Boundaries Between Work And Home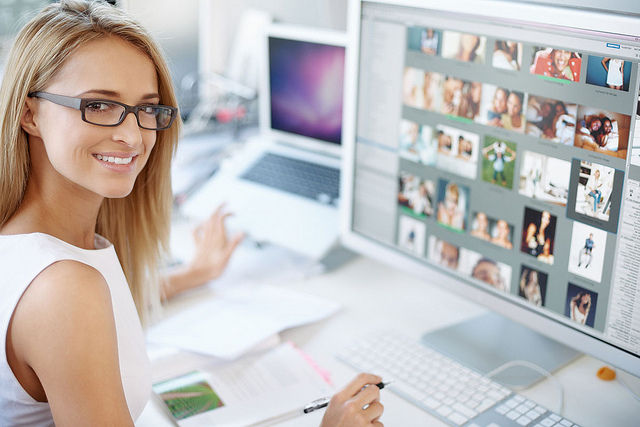 Photo by Steve wilson, CC BY 2.0
Do you often end up carrying the burden of your work place till home? It is a common feeling to keep the thoughts of undone jobs of office, lingering in our mind till the next morning. This leaves us physically present but mentally absent at home. Make it a rule – whatever is the situation at work, you will keep it away from your mind once you are at home. Keep away the office phone, abstain from checking and replying back to e-mails every minute, avoid thinking out solutions to work issues for the next day. This will definitely give you more 'quality' time with family or friends at home.
2. Organise Your Day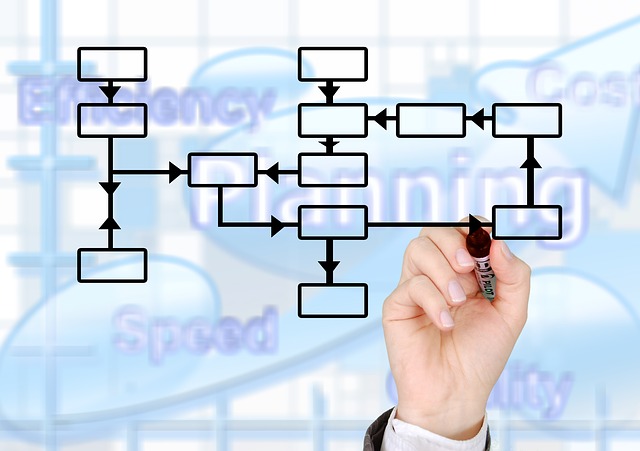 Stress is sometimes created by our own self. For instance, trying to race against time, but not getting the much needed document tenses you unnecessarily. If this sounds like you, you need to 'organise' yourself a bit. In order to seek relief from stress, it is a good practice to organise things beforehand. Small efforts to line up to-do-lists a day before can go a mile in saving you from the chaos. Simple things like keeping your desk clutter free, prioritising and executing the first things first and sorting out pending tasks in time, can offload you from the burden. You will feel more productive, and achieving deadlines assigned to you will be easier.
3. Exercise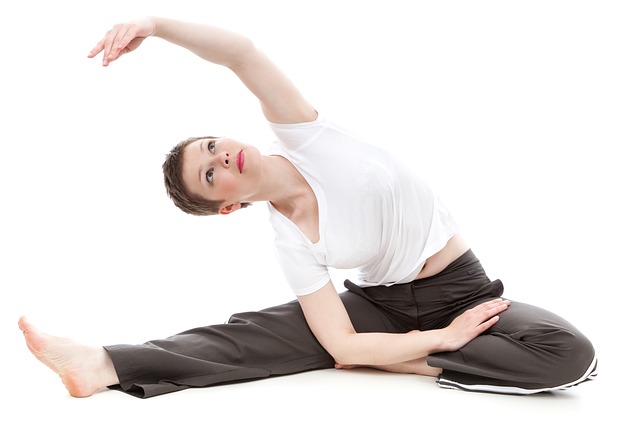 Photo by PublicDomainPictures, CC0 1.0
Why is it so important to put on those running shoes? Exercise releases endorphin – the hormone that fights stress. Working in and out from one day to the next can take a toll on our body and mind. As a working woman, it becomes all the more essential to squeeze out time for exercise in the super-busy schedule. 30 minutes of daily aerobic activity enhances physical and mental health of a working woman who is more prone to occupational health hazards than her male counterpart. It can be a refreshing swim in the pool, a 'cardio' workout in the gym, an early morning walk or jog, an energetic cycling session out in the sun, an enjoyable Zumba class or even a spiritual 'Power Yoga' session.
4. Switch To Humour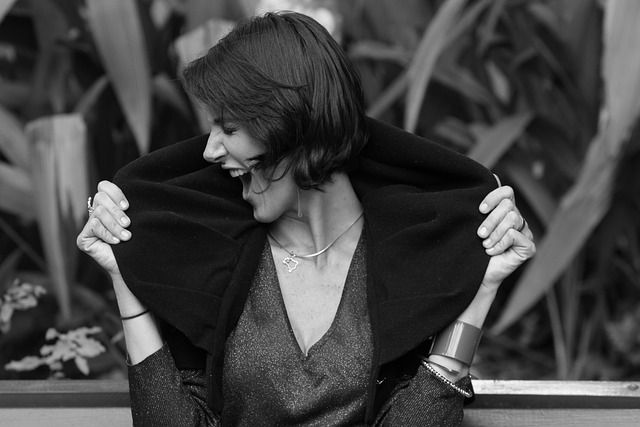 Photo by Portrait-Xan, CC0 1.0
Every now and then, try to 'disengage' from the working pressure and engage in some or the other form of humour. Once in a while, witty jokes can spread smiles across the office floor lightening up the boredom. At home or in break time, try to catch up with stand-up comedy shows on television or watch some latest funny spoof videos on you tube. Laugh it up loud if you feel like, as laughter is a great stress buster. Talk to friends who make you laugh. Sharing lighter moments with kids at the dining table can turn out to be one of the best moments of your entire day.
5. Foods That Eat Away Stress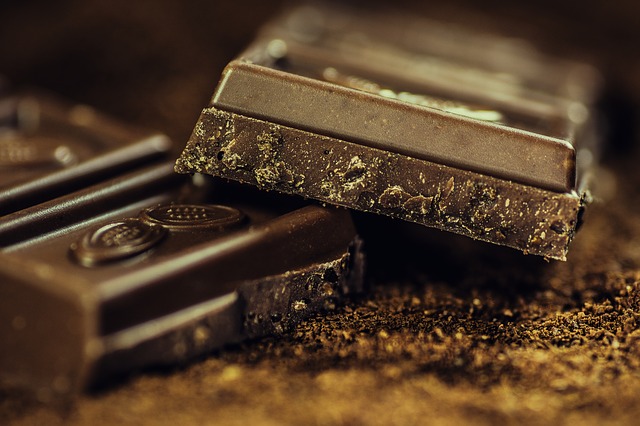 Photo by AlexanderStein, CC0 1.0
Omega-3 Fatty acids are the new-age stress busters, though they were sources of 'good fat' since ages. Flaxseed oil and fish oil are some of the richest dietary sources. Walnuts, ready-to-eat cereals, and broccoli are other vegetarian sources. If you are unable to introduce these things in your daily diet, feel free to pop in a daily capsule of the prescribed medicine. Wait and watch how it makes you happier and ready to face challenges at work every day. Here is some more good news if you have a charm for chocolates – Dark chocolate is good for stress relief. Cocoa has flavonols that actually help us in reacting to tensed situations better. So, go ahead and munch on!
6. Practice Yoga And Meditation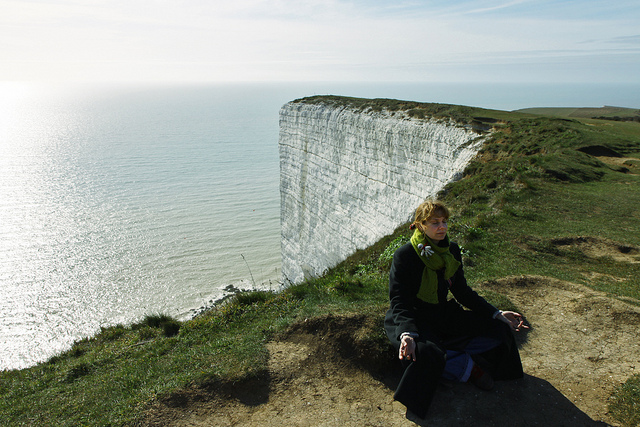 Photo by Petras Gagilas, CC BY-SA 2.0
Yoga and meditation go hand in hand in creating a stress-free life for you. Time and again, the advantages of these ancient practices have been proved in numerous studies. Besides disease control, Yoga and meditation, if practiced regularly, can teach us to calm down our perplexed minds. Our body gets trained in controlling negative thoughts, flying temper, bad temperaments and reactions to stressful circumstances. It also enhances flexibility of the body as well as the mind.
7. Pamper Yourself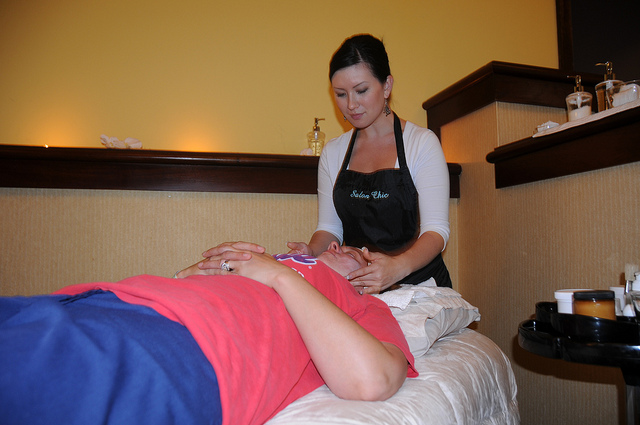 Photo by Fort Rucker, CC BY 2.0
Do at least one thing to pamper yourself on a holiday. It could be a spa, a swim in the sea or pool, an unfinished novel, listening to your favourite collection of music, watching a full movie or anything else that leaves you happier and blissful. As a working woman, you tend to forget doing things for yourself. Time constraints are always present, and this is especially true if you are bringing up kids. In between this hectic schedule, women often tend to forget to take care of themselves. Do not wait for anyone else to do that. Step up and plan a shopping day if that's what makes you relax.
As a working woman, fight the stress. It is easier said than done. But fighting stress with your own strategies is inevitable for your well being. So, believe in yourself and be in control of your lives, do not let stress control you.