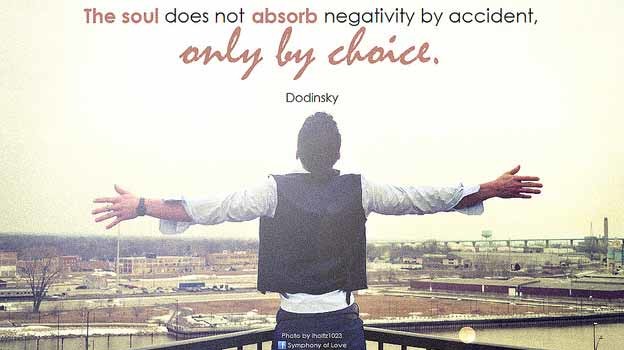 It is said that success is the by-product of determination and hard work. However, fewer are still able to achieve success at workplace. This often happens because these people who are not able to succeed are lacking at something. They are hardly aware that it is their own negative pattern that is sucking up all the opportunity to achieve success. If only they become aware about what is causing failure, it would be easier to eliminate it all. Through this article you will discover 5 ways how negativity hampers work.
1. Being A Slacker
Slacker is just not a term if it causes you to face humiliation at workplace and your colleagues get talking about it. If you too are finding yourself becoming easily bored and begin to fail at most of the tasks, then it is time to re-evaluate yourself. Being the object of humiliation by your boss or your co-workers is what further dampens your spirit to perform better.
Solution:
It is easy to get stuck in a situation where you find your work boring and feel lackadaisical. However, what you can do is try to learn new things and different ways of doing the same thing.
2. Procrastination
A recent survey by salary.com revealed that at least 89% of participants confessed wasting their precious work-time. Even though you might like to take a break every now and then, however doing it at the cost of putting off work is not acceptable. It is essential to understand that you are a procrastinator. Putting off work just because you are not interested in it is not an excuse, it is a negative behaviour pattern that you need to break.
Solution:
Make a chart of what needs to be done on a weekly basis. Highlight the priority tasks to begin working immediately. A daily to-do list too would help you achieve things at time without putting it off for the final deadline.
3. Giving A Cold Shoulder
It is not always that you gel along with people who you work with, however personal interaction with your co-workers is essential. Many times it is all about being able to get along with your colleagues or your boss earns you the extra credit. If you continually try avoiding talking to people around you or try avoiding your boss, then you might end up in the wrong books.
Solution:
It is not that you need to do things out of the way to impress or to get along with co-workers. However, chatting up, going out for tea or coffee breaks, taking interest in their work or life would do the trick. A small lunch-room chat with your boss can work wonders without giving an impression that you are unable to adapt to the environment.
4. Wrong Or Negative Attitude
Not being able to focus on positives of a work environment or gossiping around is a negative attitude. If you too are more into complaining about things that are not perfect or keep cribbing about what is wrong with the environment, then you are stuck in a negative attitude pattern.
Solution:
It is advisable that you first need to shift your focus to something positive. Every place has something positive to offer. Staying away from gossip mongers is yet another thing to cut off negativity from your attitude. Remember there is nothing like perfect or ideal workplace, it is all about your attitude.
5. Lacking Initiative
While you are trying your best to do your given tasks in a good way, another co-worker wins the perks for achievement. How did this happen, when you are already working just fine? It is all because you failed to realize that just doing your job is not all that is expected of you. Your lack of taking initiative for new tasks is what puts your behind.
Solution:
Even though you might already be loaded with work, but taking small initiatives every now and then won't hurt you. You can choose to take initiative at anything that is not an extra burden, but will help you shine amongst your co-workers.
After realizing what all needs to be done to improve your attitude and stay positive, you can begin by self-improvement. Next, it becomes easier to overcome it all and live a life that is free of negative patterns.
Photo by BK, CC BY-SA 2.0