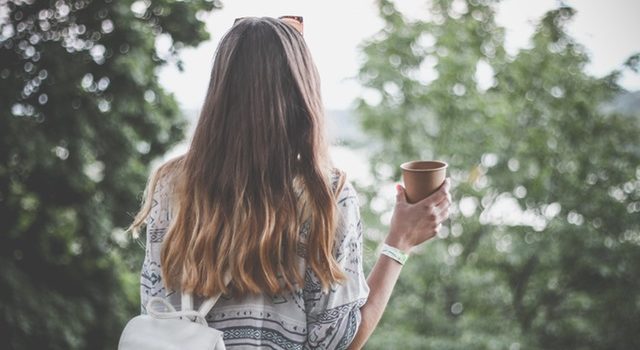 What do you wish from your life? Of course, serenity and blissful course of events to happen in your life. Do you dream of being a part of a charmed life? Do you fantasize a life that sprinkles the pixie dust of elation and overwhelms your soul? If yes, then definitely you are a peace seeker and you have been prying over small rays of tranquility in life. You are no Harry Potter who can shoot a wand and fight the Dark Lord to shed the dark clouds away from Hogwarts. You are a human being with no wizard powers and you have to deal with atrocities of life and bring stability by withstanding the adverse situations. Life always holds quivering incidents that devastate your natural flow of actions and thus, you find yourself sandwiched between the choices – do or die. In the wake of getting out of the trial and tribulation of life, you lose the chance of enjoying the respite time. In this techno savvy world, everything runs with a supersonic speed and the ones who are left behind are called losers. Everyone is running after someone or something and thus, nobody has time to spare for searching silence within oneself. But definitely the hunger for leading a life free from stress dwells inside every individual. Here are 5 ways that you can use to live a peaceful life: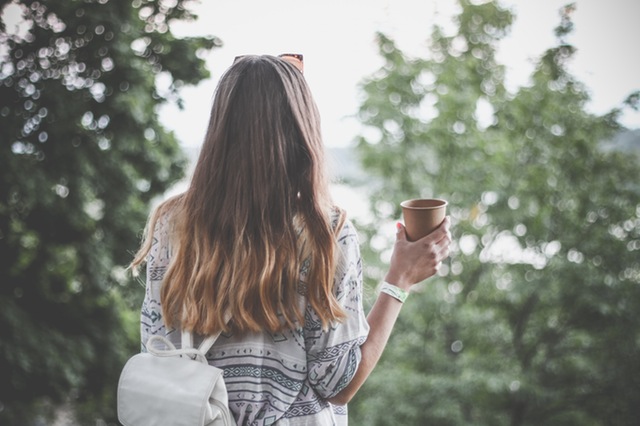 Photo by Mariya Tyutina, CC0 1.0
1. Don't Overthink
Life is already a mess and when you try to think about the situation, you end up hurting your brain nerves as you tend to contemplate too hard. When trouble knocks at your door, you stand at the threshold to welcome it with extended arms knowing that it might harm to you and to your dear ones. When you are caught up in a drudgery, your mind gets obsessed with the troublesome situation and you think of it all night long. When something clings your mind, the needle keeps daunting you right on your face and you just can't help thinking about it. You must not let your head be pressurized under the load of stress, then only you can save yourself a piece of cake.
2. Don't Invite Troubles Yourself
When you know that complexities have a habit of stabbing your destiny over and over again, then you must become very cautious of the actions that you indulge in. You must create the circumstances for yourself instead of being their slave. Relationships often become the victim of such treacherous situations because humans don't intend to do certain things which worsen the relationship, but it happens indeed. For instance, when you know that your mother gets upset with you when you don't text her back, then don't do so. If you do things intentionally wrong despite knowing the results, then you must not run away, rather be prepared to face the blast. You design your own course of life and if you want to make it smooth sailing, then do not let the storm of uncertainties enter your way.
3. Calm Your Soul by Meditation
You can opt for health ways of living and what could be better than performing meditation that leaves your mind, body, and soul tireless. When you are very well aware of the fact that your life is going through a disturbing phase, then you must practice yoga and pranayama to get rid of anxiety issues. You should be grateful for everything that you have with yourself and you must try to settle out the grief by meditating for hours.
4. Be Under the Umbrella of Kindness
To imbibe positivity in you and derive peacefulness in yourself, you must let yourself be under the shadow of kind-hearted people. If you want to receive goodness from others, you have to spread your generosity among others first. Be surrounded by people of great intellect and jovial nature as it will help you in dragging yourself out of the severe conditions of life. Be under the shade of wisdom and you will grow up to become a mature adult with a rational mind to soothe the negativity in life. To build a castle of benevolence where guards don't let commotion enter, you have to be in the company of some selfless souls.
5. Go Places
The best way to forget all your fears and regain your beautiful life that you had few years back and which has been snatched from you is to travel places. If you are so engrossed in your life that you can't reserve time for your family and friends, then go on a vacation in the search of harmony. The chirping of birds reaches the ear like the sugar-coated words, the drops of rain seem like the blessings being showered and the rhythm of the breeze touches your heart and rejuvenates yourself.  To quench your thirst of seeing the unexplored with your own eyes, pack your bags and set for such exhilarating adventures. Such journeys help you in filtering your thought and thus, you develop a sense of quietness in your behavior.
Do you think peace has drifted away from you? When was the last time you gasped with relief? Has your frustration level raised the bars and you have lost the way to ultimate placidity in life? "No war, spread peace" – this is one saying that is not only enchanted by the warriors, but also by every individual whose life is miserable and is looking for truce. Do you feel that Alia Bhatt's character in "Dear Zindagi" is the same as your real life character? Then my dear reader, you are not in search of love in your life, but a congenial atmosphere to breathe properly in this cynical world. You need to murmur the three magical words "All Is Well" and everything will sort out eventually. Let life bombard the balls of terror in your life, but you don't be repulsive, stay calm and think thoroughly and things will automatically change for good.