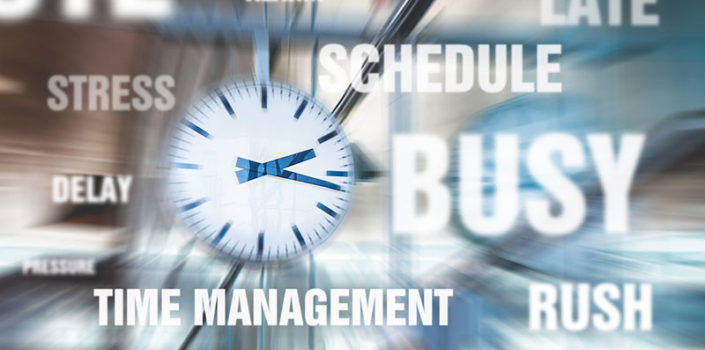 As soon as the alarm clock's music hits your ears, you know, it is time to face another long day. While some manage to get going for the day with a zeal to learn something new, others keep brooding over the last 5 minutes of sleep they had to miss. The reason why that 5 minutes of sleep bothers them this much is the fact that they slept late at night!
This is the same old story of a student struggling to study, attend classes, do extra curriculars, catch up with friends, and rest; everything within 24 hours. And while we accept the fact that we are all students of life, it is always, at all ages, important to manage time effectively. So, here are some more quick reasons on why time management is necessary to succeed, for students of all ages.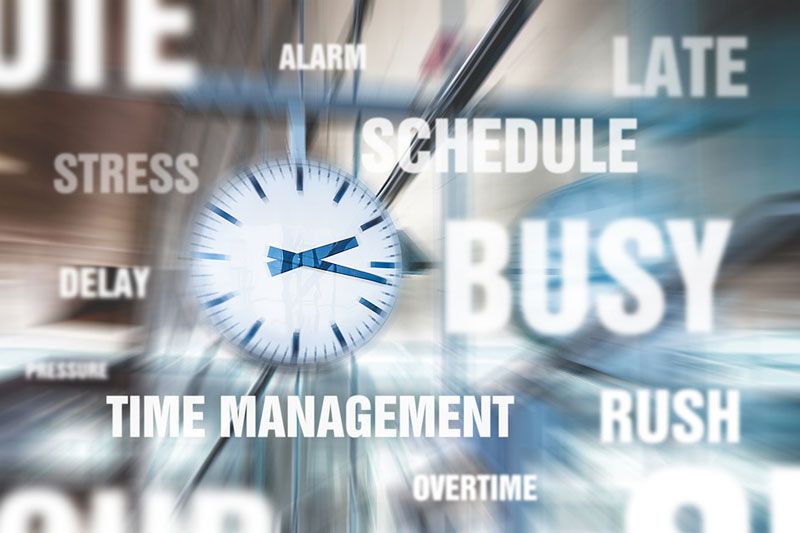 1. Time-Table Becomes a Blessing
Inculcating the habit of following a timetable is the first step in managing time for many. The reason why schools follow a timetable is that a student can only concentrate on a subject for so long. If one continues to study the same subject for 5-6 hours, their concentration level decreases and they get bored.  Similarly, in later stages of life, this technique will leave you with increased concentration and less monotony in work.
2. You Learn to Befriend the Deadlines That Kill
Quit beating yourself about why you pushed your homework to the last minute. Make sure you finish your homework a day or two before so that you have enough time to correct errors, receive feedback, make improvements and watch that TV show you've been meaning to, with a relaxed state of mind. Now as you finish the book report before the deadline, you have created enough space for yourself to produce an 'A' grade assignment.
3. College Becomes a Cakewalk
Students usually struggle their way through school, juggling between deadlines and social life. What they are unaware of is the monstrous college schedule which is going to uproot their persona if they do not handle challenges carefully. Not getting your work on time affects you mentally, as with no fruitful result, you begin to doubt your capabilities and become short tempered. If one learns to manage time well as students itself, they unconsciously learn to systemize their day to day life. This systemization further helps in becoming composed and better at handling challenges that college or office work may throw at them later.
4. You Learn to Not Hate Exams
24 questions and 30 minutes, so precisely 1.25 minutes for each answer, that's a lot for 3 markers, don't you think? Well since you are busy doing the math (in an English examination of course), you have already lost a minute or two, this calls for a recalculation, hence, this vicious cycle fails to end.  However, if you knew how to utilize time to the best of your capabilities, you would act smartly and pay heed to directly aiming to answer the questions, given such a small span of time to complete them all. Thus, by learning to manage your time better, you automatically learn to organize your examination time well.
5. Balance, Balance, Balance
Remember the old friend you forgot to call? The first day, first show that you missed? Or despite asking for an extension, the history assignment that you received a C for? You might even recall the time when you almost had a nervous breakdown because of all that stress you had while balancing tuition time, family time, friends time and sleeping time. Doesn't matter if you are currently in 8th grade or giving your 10th board exams, what remains necessary for all to understand is that time management can help eliminate workload and as a result anxiety. By managing your time well, you can make space for all your assignments and extravaganzas.
So, don't trouble all your family members, pleading them to helping you out with the project that is due tomorrow. Instead, take a deep breath, work up a time-table, organize your thoughts and goals and see how time management skills help you become that social, as well as the healthy and active A grade student who gets enough sleep.