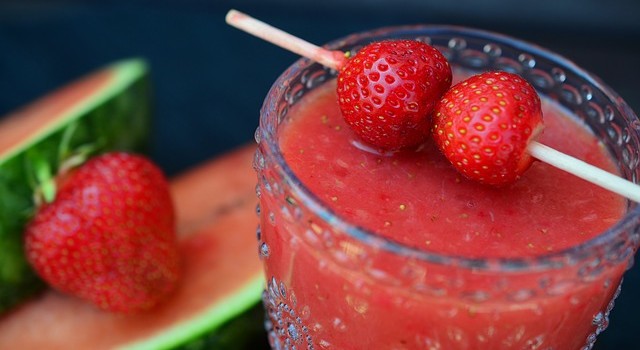 Are you one of those people who love their 'me-time' in the morning with a hot cup of refreshing tea but want to replace the beverage with a healthier option? Well, you are not alone! This quest for health is springing up commonly as most people want to switch to a healthier lifestyle nowadays and starting their day with a tasty health drink is becoming a priority. So, here are 5 such delicious and healthy alternatives that will leave you as addicted as you are to your morning cup of tea presently:
1. Green Tea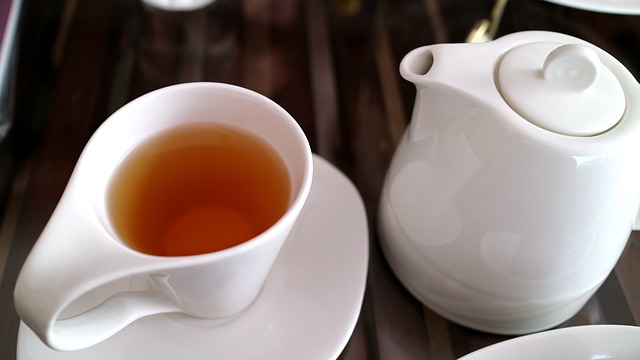 This sounds comforting as it has 'tea' in it after all! Green tea is the healthiest and closest to regular tea. It is said to make your skin glowing brighter, reduces dark circles and has strong anti-inflammatory and anti-oxidant properties, which may also defy ageing. It is rich in flavonoids and its regular use has been shown to improve artery function by increasing HDL cholesterol. So, try this magic potion by consuming it as a cold iced green tea recipe or as a simmering hot tea if you are desperate to have something warm to kick start your mornings. Its taste can be enhanced by adding a dash of honey and you can choose flavours like lemon or ginger to make it more interesting.
2. Green Juice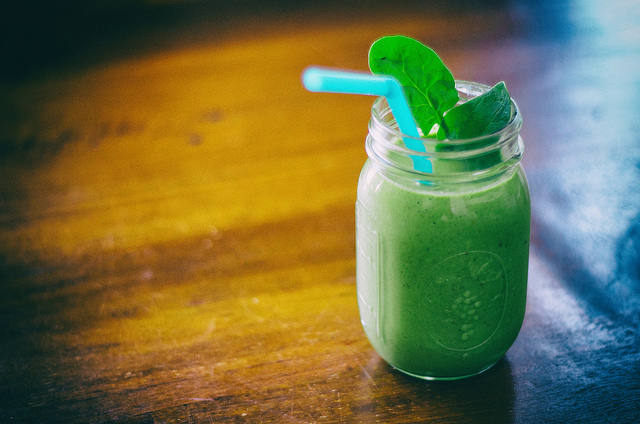 Photo by Robert Gourley, CC BY 2.0
A fresh juice made of fresh green vegetables nourishes the body, delights the taste buds and helps you stay healthier. Many green leafy vegetables can be consumed in juice form to stay fit. You may opt for a simple tomato or carrot juice mixed with cucumber, spinach, gourd or beetroot juice. A vegetable juice can be extremely nourishing and filling, besides the fact that it is full of energy in the form of vitamins, minerals and fibre. It is a great option if you are in the weight loss race. The plus point is that you can be adventurous, trying out newer tastes every day. Don't forget to spice it up with taste enhancers like lemon, mint leaves, ginger or black salt that make the juice more palatable.
3. Fruit Smoothies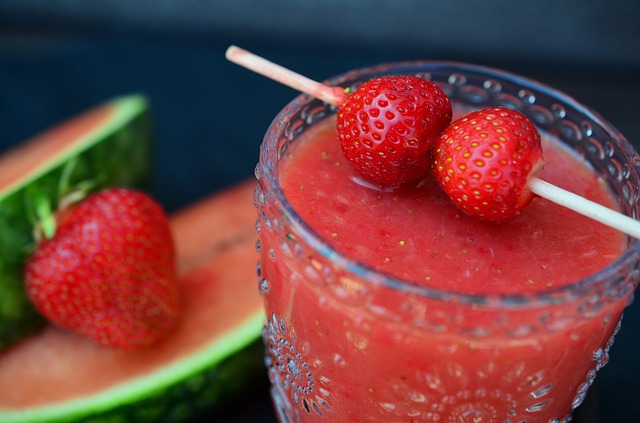 These are bound to beat the heat on a hot summer morning. Together with the goodness of fresh fruits and the delicious tastes of seasonal varieties, a smoothie can be your best friend in the morning when you are looking for a drink which will give you instant doses of high energy levels. Depending upon your favourites, you can choose to have a banana smoothie with milk or just a watermelon smoothie without added sugar or a simple combo like a peach and pear smoothie. You can also add your favourite nuts to make it crunchier and yummier.
4. Peppermint Tea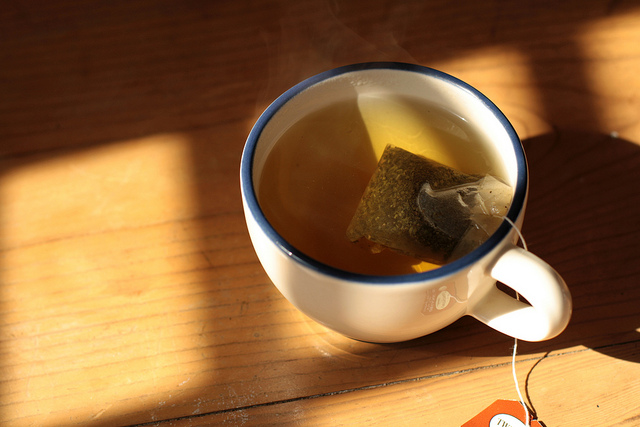 Photo by Clarice, CC BY-ND 2.0
This sounds familiar, but yet it is different from our normal tea. Made from peppermint leaves, this herbal tea is a warm concoction known for its vivacious flavour. The best part is that in spite of being a 'tea', it is free from caffeine. So, without second thoughts, you can switch to this healthier option if you are determined to eliminate caffeine from your daily routine. Peppermint tea has been known to be very effective in improving digestion and gastrointestinal health. One can also try a blend of peppermint and spearmint also known as double mint tea and is another delicious morning drink with a delectable flavour.
5. Ginger Honey Lemon Tonic
If you are really addicted to having something warm in the mornings, you can make this simple yet satiating drink to fill your morning with a different flavour. In a warm cup of water, add crushed ginger, squeeze in a few drops of lemon juice and make it naturally sweet by using a spoonful of honey instead of using sugar which kills all its goodness. This combination tickles your tastebuds and is also relaxing for your stomach. Apparently, it has been prescribed as a weight loss tonic by many nutritionists.
So, if you are planning to bring about a change in how your mornings taste, try these healthier options which are equally comforting as a traditional cup of morning tea. You will not regret your decision for sure! There is a lot of experiment that you can do with your tea, by enhancing its health quotient. So, jump in and make your mornings more energetic by replenishing your body with a tasty and healthy drink which will make you forget your favourite cup of tea!