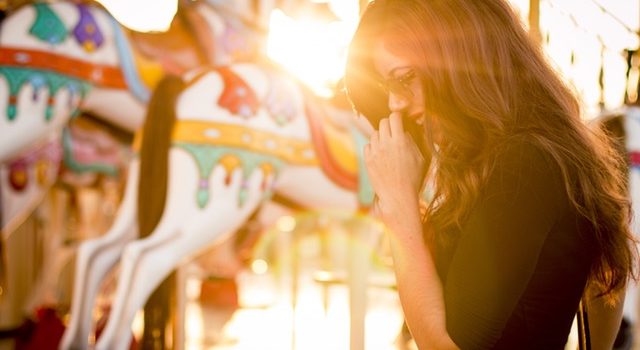 Have you seen yourself doomed when nothing seems right in your life?  Do you feel that you fall from your eyes when you don't get what you desire? Do you ever blame yourself for everything that goes astray in your life? Do you give a thought about the times when you have appreciated yourself and been proud of yourself? Do you agree that the phase of dejection runs for a longer period of time than any other chapter of elation in life? Do you remember when have you ever felt good about yourself? Disappointments, expectations, and defeats make a person feel degraded deep inside. There are times when your dignity slips out of hand because of a small mistake that you commit. You are so shattered that it is next to impossible to get you out of that complexity. It is rare that you feel good and happy about yourself. The voracity of human beings to become something more and to earn more, compels them to be obnoxious and be harsh on themselves. To balance out tears and smiles in life, you need to learn the ways you can feel good about yourself, if not laud yourself. There are miles to go before you collapse, so chill out and read these 10 reasons you can make yourself believe that you are fine and content with yourself: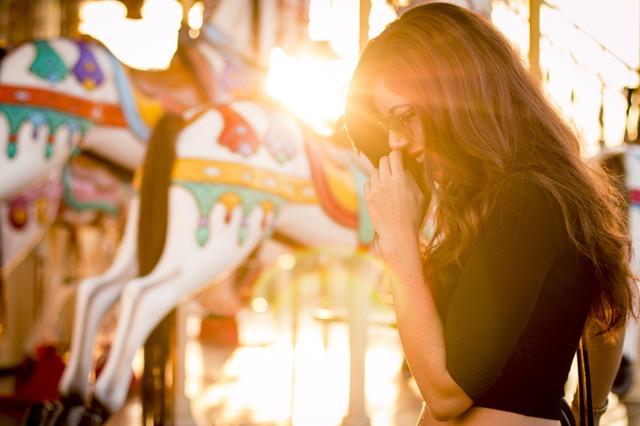 Photo by Adrianna Calvo, CC0 1.0
1. Respect Where You Are Right Now
The reason that people are upset with themselves is that they expect too much from themselves and do nothing about it. If you genuinely wish to be happy about yourself, then the first thing to do is to bow down for yourself and feel honored because whatever you have done till now has brought you to the stage of life where you are right now – healthy and wise. Once you start to respect your current state of being, then you become capable of being called a gallant person. So, show little gratitude to your life as it is not always as brutal as you think it is.
2. Celebrate Petite Victories
Your smiles are representation of your inner harmony, so let it be known to others. Merrymaking times arrive once in a blue moon, so why don't you make a festive occasion of your own. Small endeavors may be small in size, but their impact is contagious. Your small achievements when put together form your larger long term goals. So, don't let this opportunity go unnoticed. Don't let a single chance of celebration pass out. You small festivities can lead your way to grandeur parties later.
3. Believe That You Are Better Off Others
Comparison… comparison…comparison…it never leaves a person alone. If you are born into this world, you are bound to be the victim of this comparative scale. Most of the disappointments in life occur because of such devalued comparisons. You must not let yourself be affected by these insignificant things in life. Just focus on your work and keep going and let dogs bark a much as they want to.
4. Acknowledge Appreciation
In this century, where people run after one another and want to just bite off each other's back, when you receive a compliment you feel overwhelmed by it. You must feel honored when people praise you for your work, it happens rarely. You must realize that how important you are to others and your existence matters a lot.
5. When Your Conscience Reverberates That You Are Right
For a person, to be called right by conscience is a big deal. The greatest accomplishment lies in making your heart and mind stabilize and watch them simply nod at the decisions that you make. When you know that you have done nothing wrong and the whole world knows it, then you can console yourself by saying that you have the privilege to feel happy about yourself.
6. When Your Critique Become Your Patrons
"Do good to your friends and to your enemies to make them your friends" – This saying sounds easy, but it is not that easy to do in real life. There are people, who are your kins, some are your best buddies and some who just jangle your nerves and are labelled as "Foes." Your enmity might be long lived, but it is not inscribed anywhere in any scripture that you can't mend the sweet and sour relationship with your enemies. Sure, you can. So, offer the hand of togetherness to your enemy and show your modesty. The excitement that you would derive out of this settlement would solicit reconciliation. You will become peace-maker and attain heights of success in relationship management.
7. When Your Loved Ones Meet Prosperity Because of You
The best feeling in this whole world is when your parents, siblings, and your relatives tell you that "They are impressed with you and they are lucky to be called your acquaintances." Why does it bring smile on your face? As you are the reason due to which they have won laurels. You gain reputation in their eyes which satiates unsteadiness in your life. So, prosper with life events and take your loved ones along with you because nobody watches your back in the sorrowful day like they do.
 8. When You Achieve a Yearning Goal
The tears of happiness flood in the eyes when you stand on the platform that rewards you for the appreciation you have been longing for. The expression on the face when you succeed in doing the toughest task of your life is just unbelievable. You become happy as a lark and your mind encores "You did it" and this uplifts your self-esteem. It is not always important to be in the good book of others, sometimes it gives you immense pleasure to just think for your own appraisal.
 9. You Recover from A Prolonged State of Dejection
The feel of self-accomplishment comes when you make a comeback from rehab. The world seems to be a beautiful place than before. The world does not change then, it is the new you and your refined perception that makes you see the world with different spectacles. Your victory lies in your recovery from the forlorn days. Do you remember the character of Ranbir Kapoor in the film "Tamasha"? He buries his dreams of storytelling beneath himself and one day his silence breaks and decides to unlock his dreams and give them wings. The feeling he acquires at that moment is cherish able. That is the feeling of achievement and fulfillment.
 10. Contentment Brings Happiness
The spring of glee can touch you only when you are in the state where you can satisfy yourself with what you have and you have no unnecessary demands from yourself. When you rise above petty issues in life and have better things to do than just wandering with a bottle of alcohol in your hand, then only you can say that you are well-worthy of your respect. Don't waste your time in poking your nose in others' business, your life is enough to handle, so mind your own business and find ways to stay far away from ennui.
Do you know the reason why the climax of movies depicts "Happy Endings"? When the series of events unfold and the movie reaches the resolution segment, then only the plot of the story comes to the point when it can say that the audiences can be receptive of the climax. So, just like the movies, life also gives you a chance to be happy about yourself only when you have figured out the ways to clear the mess that you have created in your life. So, trust yourself and you'll definitely see the bright sun making your life glow like never before.