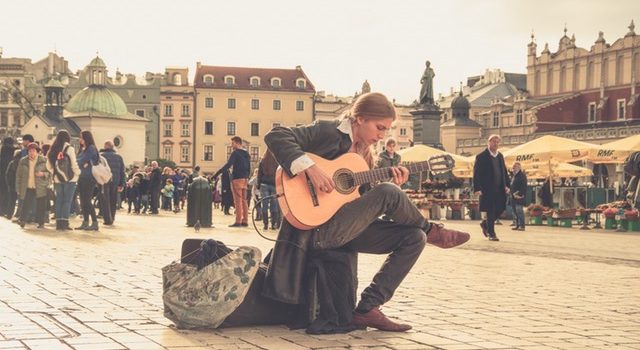 The rhythm of the songs strings your heart's chords. Is that what happens you listen to music? Just answer me – how many times in a day do you plug in your earphones and listen to your playlist? Do you update your song list very often? Why do you think DJ is on the priority list of organizing a party? Does a romantic song play in your head when you meet your crush or a peppy number resonates in your brain when you are in a dancing mood? Do you Google the lyrics of the song and sing along? Do you go for karaoke nights to enjoy your leisure time? Does it happen to you that you listen to a new album and then that song gets on your lips and you continue to hum that song for a week or so? All of these questions are related to the inculcation of the habit of listening to music literally, all the time. Why is it that people have such a deep adulation towards music nowadays? The simple answer is that melody of the songs intrigues people and gives them few seconds of respite. So, happiness is an emotion that is quite rare to find in this world where humanity seems to fade away and music finds a way to attain that felicity. Here are 10 reasons that make music a source of happiness: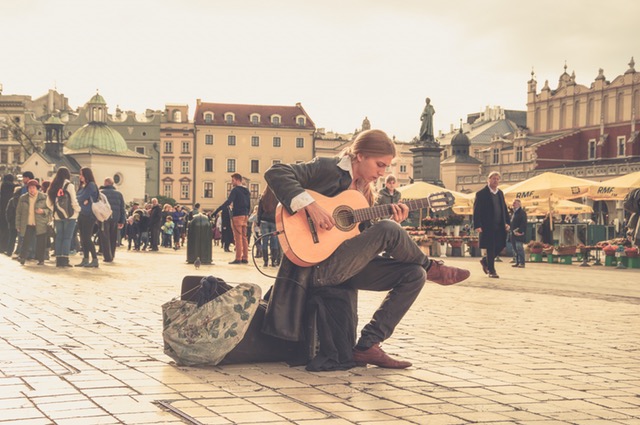 1. Soothes Your Soul
Don't you feel that the musical notes touch you deep inside? Do you think music therapy is the best way to recover from grief in life? The harmonics of songs penetrate in your body and calms the mood. The carols, Bhajans, Sufi songs and qawwalis are some best examples of music form that evoke tranquility within oneself. The hassle and bustle of life is silenced by the sound of these tuneful melodies. The resulting impact of beautiful songs is that they create a divine atmosphere that brings joyous feeling in oneself.
2. Different Genres Impact Differently
Which is the song that is trending nowadays? The answer would be "The break-up" song from Ae Dil Hain Mushkil, which has hit the chartbusters. Why? The reason is that the catchy lyrics of the song and the concept of celebrating break-up appeals to the youth. Different situation means different mood and thus, the choice of songs changes accordingly. Song like "Smelly Cats, Smelly Cats, What are they feeding you?" by Pheobe Buffay from F.R.I.E.N.D.S. is one of the funny songs that turns on the giggling mode of people. When you go through bad times in your life, you love to listen to songs like "Agar Tum Saath Ho" from Tamasha or if you are travelling, you like to pin your ears to the song "Udey, Khule Aasma Main Khaabon ke parinde" from ZNMD. Music of all kinds helps to discover the answers to the questions that entangle a person's mind.
3. Biological Benefits
Music has an equal power to cure diseases as any medical treatment. The vibrations of the music enter the body and flow in the blood fluctuating the blood pressure. A song with fast tempo helps in elevating the breathing rate and thus, the scale of emotions favors the happy side. When a person listens to good songs, as in, decent songs with meaningful lyrics, it naturally glows up the face.
4. Boosts Immunity System
Talking scientific about the benefits of music, it is noted that soft songs with light music helps in strengthening the immunity construct. It lowers the pulse rate and increases the blood pressure as a result. Moreover, it reduces the occurrences of cardiac ailments in the body.  Therefore, music has become part of the therapeutic practices across the globe.
5. Intoxicates Your Mind
Do you feel that a trance makes you tipsier than a bottle of alcohol? If you say yes, then definitely you are one such person who is seen wearing his/her headphones all the time? It is said that music has the intensity to carve out all the pain from the mind and makes a person engrossed in the activity that he/she is doing. That's why, there are people who are habitual of working while listening to music.
6. Makes You Groove
How many times have you tried to impersonate the choreography of your favorite song? Do you remember the signature moves from Salman Khan's songs? On which dancing number would you like to shake your leg this year? The songs like Kar Gai Chul from Kapoor and Sons, or Bang Bang title track are some of the hit items that you would like to shake your booty to. So, when you match your steps with the song beats, you forget all the bitter memories and wear a beautiful smile on your face.
7. Rejuvenates You
Do you visualize yourself being a part of the song that you see on TV? Especially, Bollywood romantic songs where the actresses wear chiffon sarees and actors pull off trench coats really well? The songs with slow pace tend to induce positive radiation in the body and thus, the human body is protected from pathogens. Music kills the sleeping bugs in body that makes body lethargic and therefore, establish a new energy to do the tasks.
8. Music Videos Take You to A New World
The music videos are as expressive as the lyrics of the songs. And how can you not talk about English song videos when it comes to producing exceptionally creative work? Be it entering a fantasy world in Katy Perry's Wide Awake or diving into the vengeance spirited future in Taylor swift's Bad Blood, every song has its own story to tell and its visuals speak loud enough to make people understand it. When you watch such videos, you are taken to a new universe that is composed of a vivid imagination which seeps into the good memories that you like to reminisce some day and laugh about it.
9. Music Is a Stress Buster
Are you in extreme tension state of life? Do you feel that nothing can restore happiness in your life? Then just sit quietly and lose yourself to the tune of the song. According to researches, it has been found that music can release the strain and make a person feel stress free for a while. In this raucous world, where unpleasant attitudes of people, unwanted palpitation due to tough choices in life, and plentiful work haunts people and thus, people end up joining rehabilitation centers. Music is a great killer of all the causes of anxiety.
10. For Some People, Music Is Their Life
Music is not just an emotion stimulator, but a source of veneration. Music lovers, be it a singer, band member, or a musician, all of them bow before the melody of songs as music is passion of their life. Such people worship music and thus, music is inseparable from their lives. The cadence of music is the heart beat of such hard core musicians. It does not only give them gratification, but perpetual accomplishment of revering the holy hymns.
What song collection do you have – jazz, Bollywood, pop, classical, or countryside music? Whichever type of songs you listen to the most reflects your character traits? Are you fond of listening to soft music when you travel in your vehicle? If you are a bathroom singer, or just a music listener, the serenity it leaves on your mind and soul is just unbeatable. People are in the quest of joy and prosperity and music paves the way to harmony. Music, be it of any kind, keeps you engaged and thus, your solidarity or your aggression or your idleness is wiped out by music and you feel relaxed. An empty mind is the house of devil, and music opens the doors of infinity and allows settlement in life. So, let music murmur in your ears and make your life gleeful.